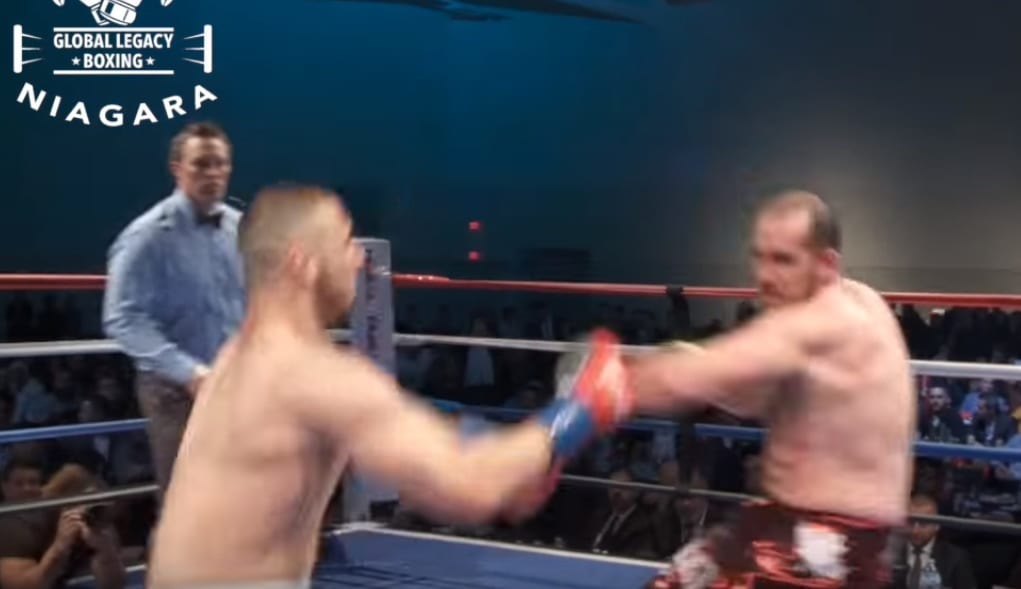 Regular readers of these pages will note that we're big fans of double knockdown, or even knockout, videos.
It's the rarest sight in combat sports: two fighters who connect on each other at the exact same moment with just the right amount of pounds per square inch to knock their opponent to the canvas, all while the exact same situation happens simultaneously to them.
The latest which we have come across (via Bloody Elbow) occurred in a boxing match between Canadian pugilists Mladen Miljas and Dillon Carman. The duo were fighting to claim the Canadian heavyweight title. Barely two minutes into the first frame, the both swung left hooks and both connected. Moments later, both fighters were on the mat.
The fight continued into the next round where Miljas eventually won by knockout and can now call himself the Canadian heavyweight champion. Something tells us, though, he'll garner a bit more attention for the double knockdown video.
Watch it below:
.
Comments
comments