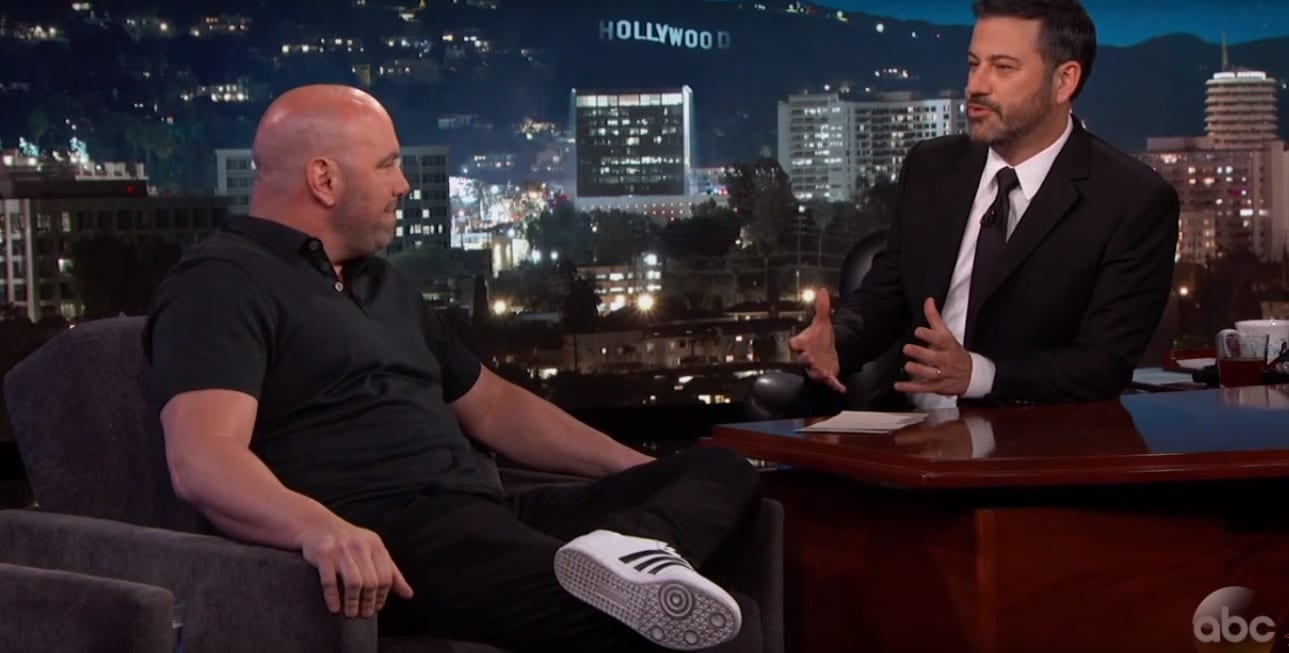 Dana White is in full-on promotion mode ahead of next month's so-called 'billion dollar fight' between Conor McGregor and Floyd Mayweather and the latest stop in the UFC president's hype tour has brought him to the studios of Jimmy Kimmel Live.
The Aug. 26th bout between the two most dominant fighters of their respective trades is the hottest topic in all of sports at the moment and White lifted the lid on the recent world press tour, as well as rubbishing Mayweather's claims that he would fight McGregor in an octagon.
You can watch the video in full below:
.
Comments
comments