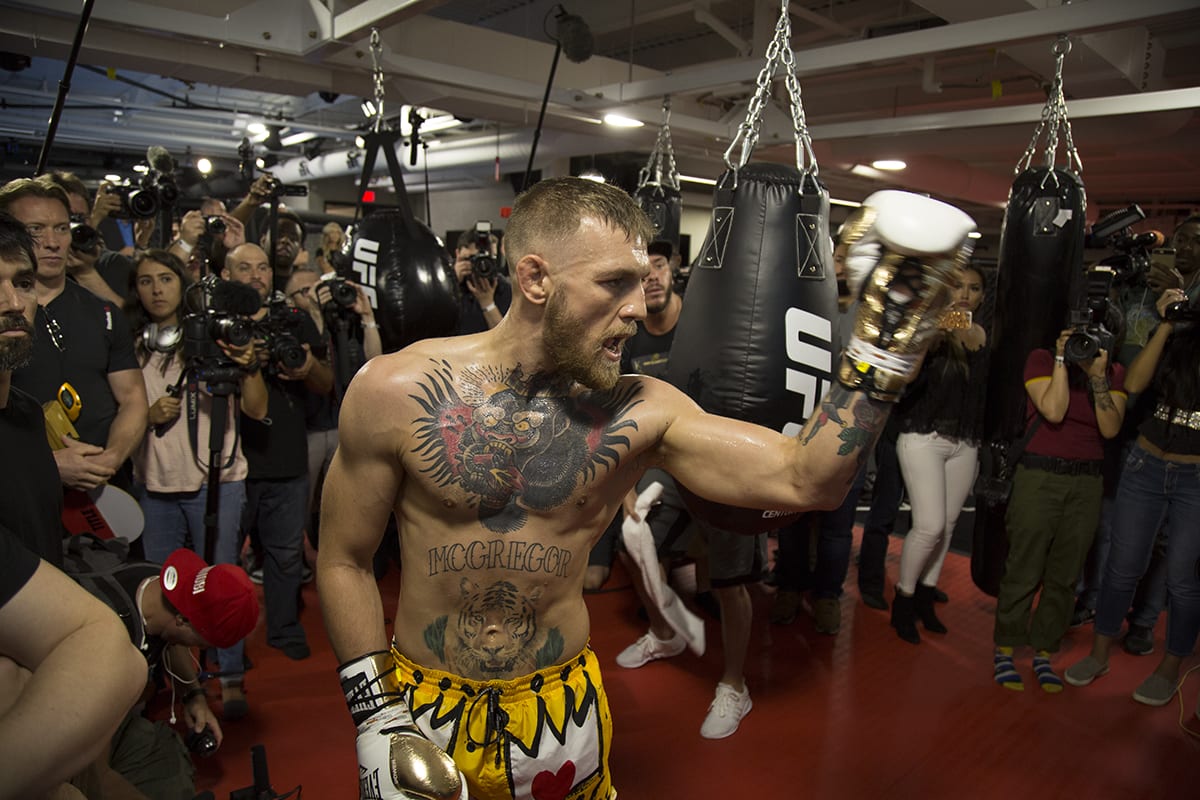 Conor McGregor has heard the rumbles that traditional boxing media members are in someway disgruntled by the unconventional bout between himself and Floyd Mayweather.
But while Leonard Ellerbe might be angered by those negative comments, McGregor takes a different attitude — he doesn't believe in them.
"Don't act like you're not excited by all this," McGregor said, speaking at his open workout, Friday. "Don't act like you're not all excited by this, you's are sick of the boxing game and you's know it. You's are sick of everyone in the boxing game. Same shit, same boring shit. You's are all highly excited by this on the boxing side.
"So I just want to say to all the boxing; it's okay to love me as much as I love me. It's okay."
Yesterday, Ellerbe had voiced his own frustrations with various media members providing a negative narrative.
"We appreciate all the fans. We don't ever want to turn our back or say anything," Ellerbe said at Mayweather's own open workout. "But again, the hardcore fans, that's the reason why our sport isn't where football and basketball is. It's because we stay in our own little box. It's like, you tell me what's wrong with these two guys fighting. If you don't want to watch it, don't buy it. It's as simple as that."
Comments
comments