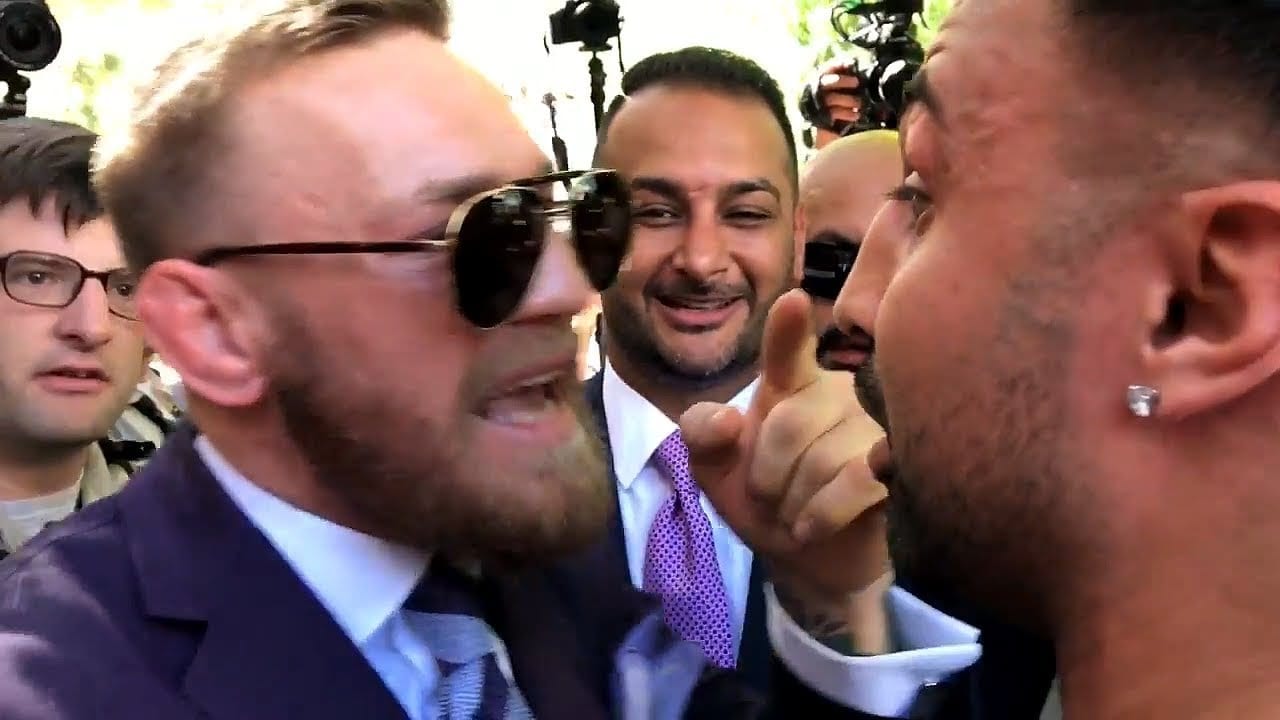 The Conor McGregor and Paulie Malignaggi feud doesn't seem to be going anywhere any time soon.
At the Conor McGregor vs. Floyd Mayweather grand arrival today in Las Vegas, Malignaggi was in attendance due to his role as a commentator for the Showtime broadcast on Saturday night.
However, after his time as McGregor's sparring partner ended in controversy, Malingaggi has done repeated interviews with various outlets to suggest he was mistreated. Today was the first time the two came face to face since that unfriendly split.
Unsurprisingly, there were words exchanged:
(Credit MMAWeekly.com).
Comments
comments