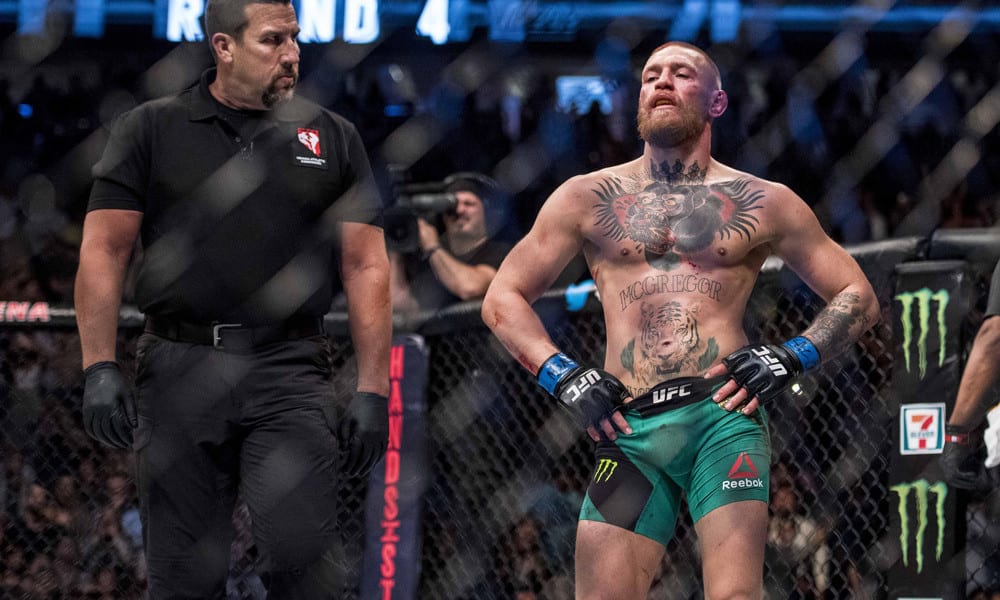 If you're one of the people doubting Conor McGregor's chances in a boxing bout against Floyd Mayweather, then the Irishman has a message for you.
Speaking ringside last night at Michael Conlan's pro debut, McGregor responded angrily to a reporter's question as to if the Floyd fight was coming together.
"I'm the boxing guy," McGregor said. "I'm going to take over boxing, trust me on that. Not no one in this boxing game knows what's coming. Trust me on that. When I step in there I'm going to shock the whole goddamn world. Trust me on that.
"Look me in the eyes. 28 years of age. Confident as a mother fucker, long, rangy, dangerous with every hand. Trust me. I'm going to stop Floyd and you're all going to eat your words, the whole world is going to eat their words.
"I am boxing."
—
Comments
comments