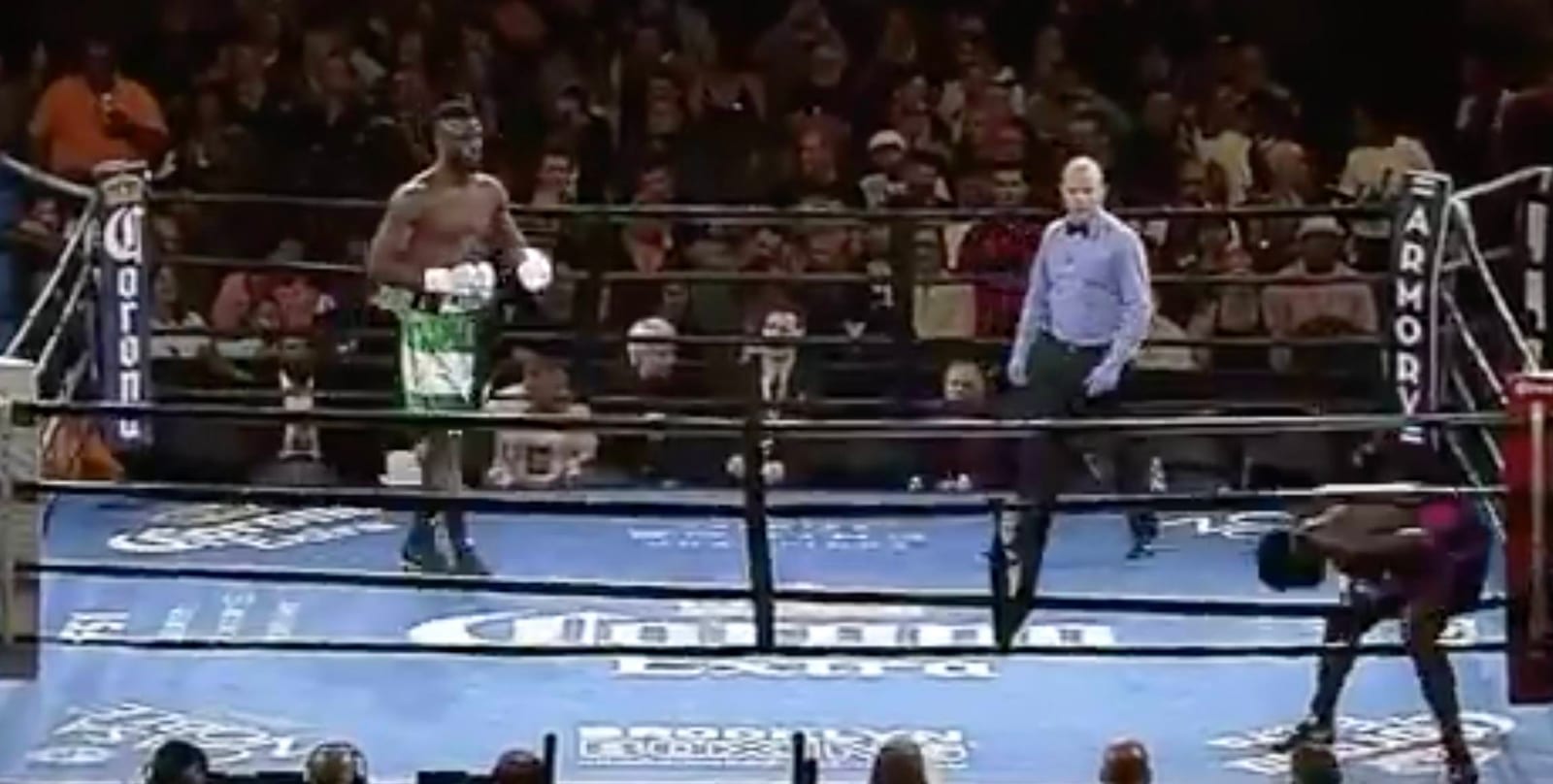 Usually when people are after a pay rise at work, they don't tend to immediately down tools when their denied.
Most people aren't heavyweight boxer Curtis Harper, it seems.
During Friday's Premier Boxing Champions event on FS1, Harper stepped into the ring to meet unbeaten Efe Ajagba. No sooner had the bell rung, than Harper was back out of the ropes and striding confidently towards the dressing rooms.
The bell rang, and Curtis Harper walked right out of the ring.

He wanted to "make a statement" because he felt he wasn't getting paid enough for the bout, according to @PBCJordanHardy. pic.twitter.com/tHgTE1PPyx

— SportsCenter (@SportsCenter) August 25, 2018
The bout ended by disqualification, leaving Ajagba (7-0) with the easiest victory of his career.
According to PBC reporter Jordan Hardy, Harper confirmed post-fight the move was about money.
If y'all are wondering I spoke to Harper and he said he walked out of the ring because he's not getting paid enough to fight and that he wants respect. 🤦🏻‍♀️ #AjagbaHarper #PBConFS1

— Jordan Hardy (@PBCJordanHardy) August 25, 2018
–
Comments
comments