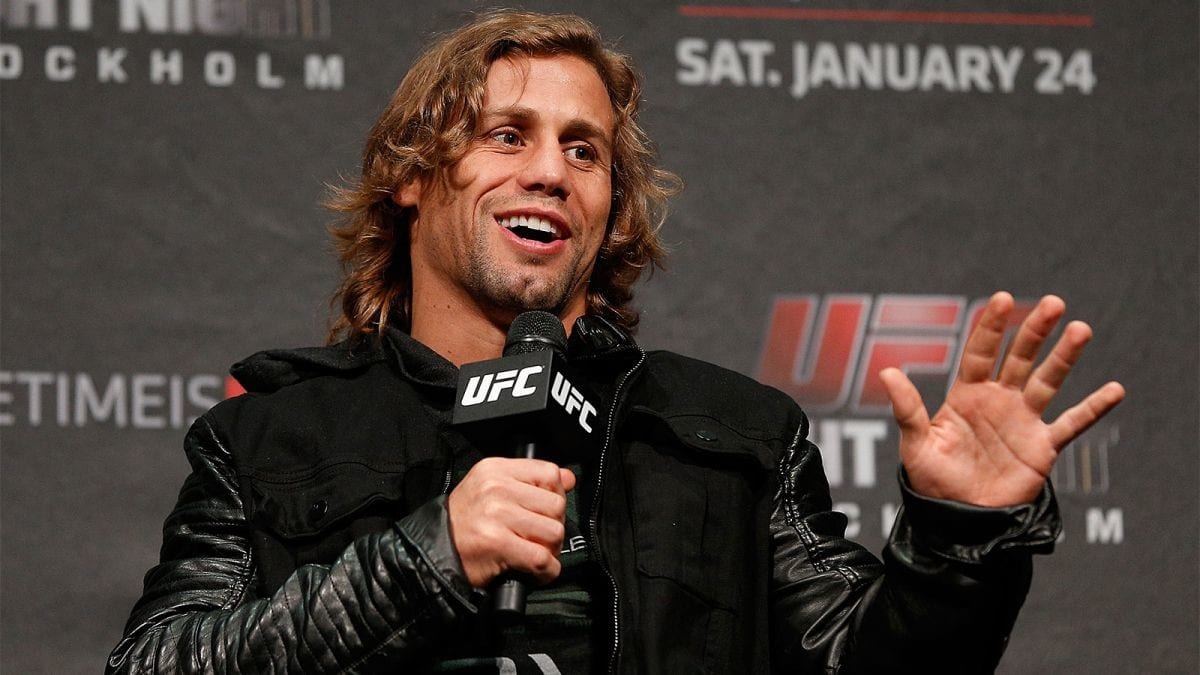 Urijah Faber, one of the true veterans of the fight game, has announced his retirement from mixed martial arts.
Appearing on Ariel Helwani's The MMA Hour on Monday, 'The California Kid' stated that he will hang up his gloves immediately after he faces Brad Pickett at UFC on Fox 22 on December 17th, closing off a career which took in 43 professional fights since 2003.
"To be honest with you, I'm super excited to fight in [Sacramento]," Faber said. "Those are all my people out there. I built our team, Team Alpha Male, it's like an extended family to me, and I was raised in the greatest Sacramento area all the way through college. It's going to be a really cool event.
"I've been kind of waiting for this, and this is actually going to be my last fight. And it just feels right to do it in [Sacramento] in this new arena. It just feels like the right time and the right place. I've been waiting for this new arena to be built, I was waiting for that Dominick Cruz opportunity, and I feel like this is going to be an epic event and I can't wait to do it in front of the people I love."
Faber will be remembered for being one of the sport's first true stars among the lighter weight classes. Some of Faber's best years in the sport came at a time when the UFC didn't have any weight classes below 155lbs.
He earned the King of the Cage Bantamweight title, as well as the WEC Featherweight strap by the year 2006 but it wasn't until 2011 that he made his UFC debut.
By the time the UFC introduced his weight class Faber was over 30 years of age. To date, Faber has gone 9-6 in the organisation and wasn't able to reproduce his earlier title winning success in the UFC, coming up short in title bouts against Dominick Cruz twice and Renan Barao.
That said Urijah Faber is the only man who holds a victory over Cruz after defeating the current UFC Bantamweight champion by first round submission in 2007. More recently, Faber is on a two-fight skid for the first time in his career after dropping bouts to long-time rival Cruz and Jimmie Rivera. Last year Faber competed opposite Conor McGregor as a coach on The Ultimate Fighter season 22.
With Faber's illustrious career set to come to a close, it's fitting that he gets to finish it in front of his home-state fans in California.
Comments
comments