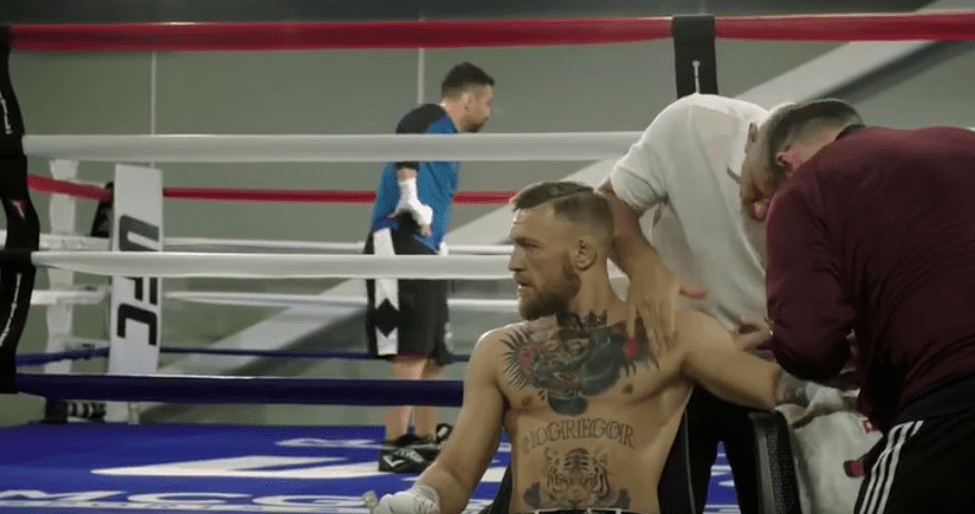 The genesis for Saturday night's bareknuckle boxing contest between Artem Lobov and Paulie Malignaggi is a story well-told at this point.
Two sparring sessions in the UFC Performance Institute between Malignaggi and Conor McGregor ahead of the Irishman's professional boxing debut two years ago ignited a war of words which continues to this day, with its latest chapter to be written in Tampa, Florida live on pay-per-view at Bare Knuckle FC 6.
Artem Lobov, one half of Saturday's main event, witnessed the two spars and in newly-released footage exclusive to The Mac Life he gives his mind on how the sessions went just minutes after they ended.
"Like I said, I think he was just a bit too emotional," Lobov says. "Boxers, they're used to having the whole camp revolve around them. They are not used to coming into someone else's camp and I feel that was the biggest issue there.
"Paulie came in and he wasn't the star. It wasn't about him, it was about someone else and he couldn't take it. Then on top of everything, he got his ass whooped. He just got really emotional and bitching. And he was gone.
"If he wants to fight, we can fight no problem but as far as I know he's retired," Lobov said when asked if he'd like to face Malignaggi in the ring.
"I've got no problem. Anyone, anytime, anyplace. That's been me from my first fight and it will be me to my last."
–
Comments
comments