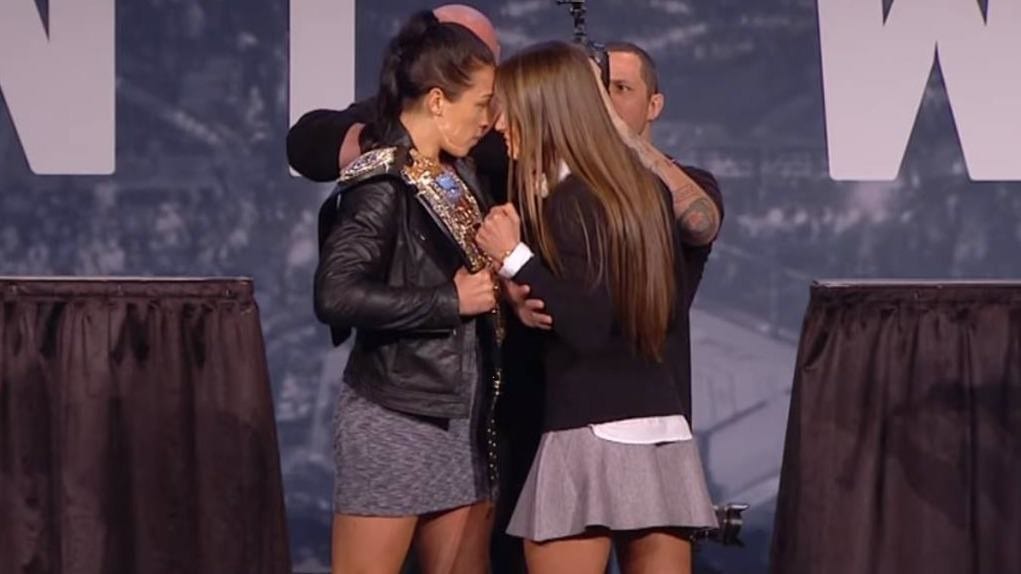 In the first of three title fights at UFC 205, two women from Poland will meet in New York.
Strawweight champion Joanna Jedrzejczyk faces off with a challenger she demand the UFC sign in Karolina Kowalkiewicz. Supposedly, Jedrzejczyk has been displeased with people in their native Poland speculating that Kowalkiewicz is the superior fighter, and has had her brought to MMA's top promotion in order to prove a point.
The two have history, with Jedrzejczyk having defeated Kowalkiewicz back in the amateurs, although it's something neither woman are putting much stock in.
At this point, Jedrzejczyk looks to have no equal at 115-pounds. Short of a rough time early on against previous opponent Claudia Gadelha, Jedrzejczyk hasn't found herself on the back foot in her championship run. Violent and bloody decimations of Carla Esparza and Julianna Pena reinforced her role as the 'final boss' at strawweight.
Kowalkiewicz on the other hand, looks as if butter wouldn't melt, finds herself with three victories in the UFC all by way of judges decision. Most impressive was most recent, a victory over Rose Namajunas in a title eliminator that got her here.
Both are undefeated, (Kowalkiewicz is 10-0, Jedrzejczyk is 12-0). Both are kickboxing specialists with high outputs, who aim to push forward using combinations to force opponents to cover up and allow them to land with frequency.
The key in this fight then comes down to who can force the other back. Out of the two, it's the challenger who has shown more susceptibility to move back and counter, and it's that — combined with the lack of a finishing ability — that puts Jedrzejczyk in the position to take this one.
Comments
comments