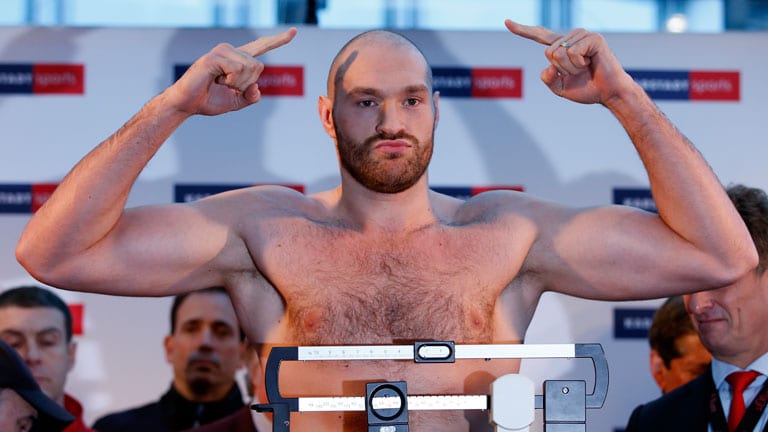 Undefeated former heavyweight champion Tyson Fury has signed a five-fight £80m (€91m/$103m) exclusive deal with American sports broadcaster ESPN.
The deal will see ESPN hold the rights to Fury for his next five bouts. BT Sport retain the rights to Fury in Ireland & the United Kingdom.
The deal has been seen by boxing analysts are direct representation of Fury's growing fame in the United States following last year's thrilling draw between him and WBC champ Deontay Wilder.
Fury's deal with ESPN now means that he and Wilder (Showtime) & Joshua (DAZN) are all contracted to rival broadcasters, which may prove to be a stumbling block in future negotiations between the sport's three most dominant heavyweights.
Frank Warren, Tyson Fury's promoter, says that this deal puts his fighter on a "bigger platform."
"They will now have to come to us," Warren said of future bout discussions. "This ESPN situation for him is probably one of the biggest things to happen to a British sportsman. It's something special."
An interesting wrinkle to the deal now means that Fury will be promoted by Warren in the UK and, now, Top Rank CEO Bob Arum in the United States.
Speculation links Fury and Wilder to a May rematch, despite suggestions that this may now be more difficult to achieve given the complicated broadcasting arrangements.
Fury, though, remains resolute in what he wants.
"If I didn't want to fight Wilder then I wouldn't have taken it the first time. The fight is more makeable now because of this deal. If you're watching Deontay I'm coming for you baby and this time you won't rip me off."
Comments
comments