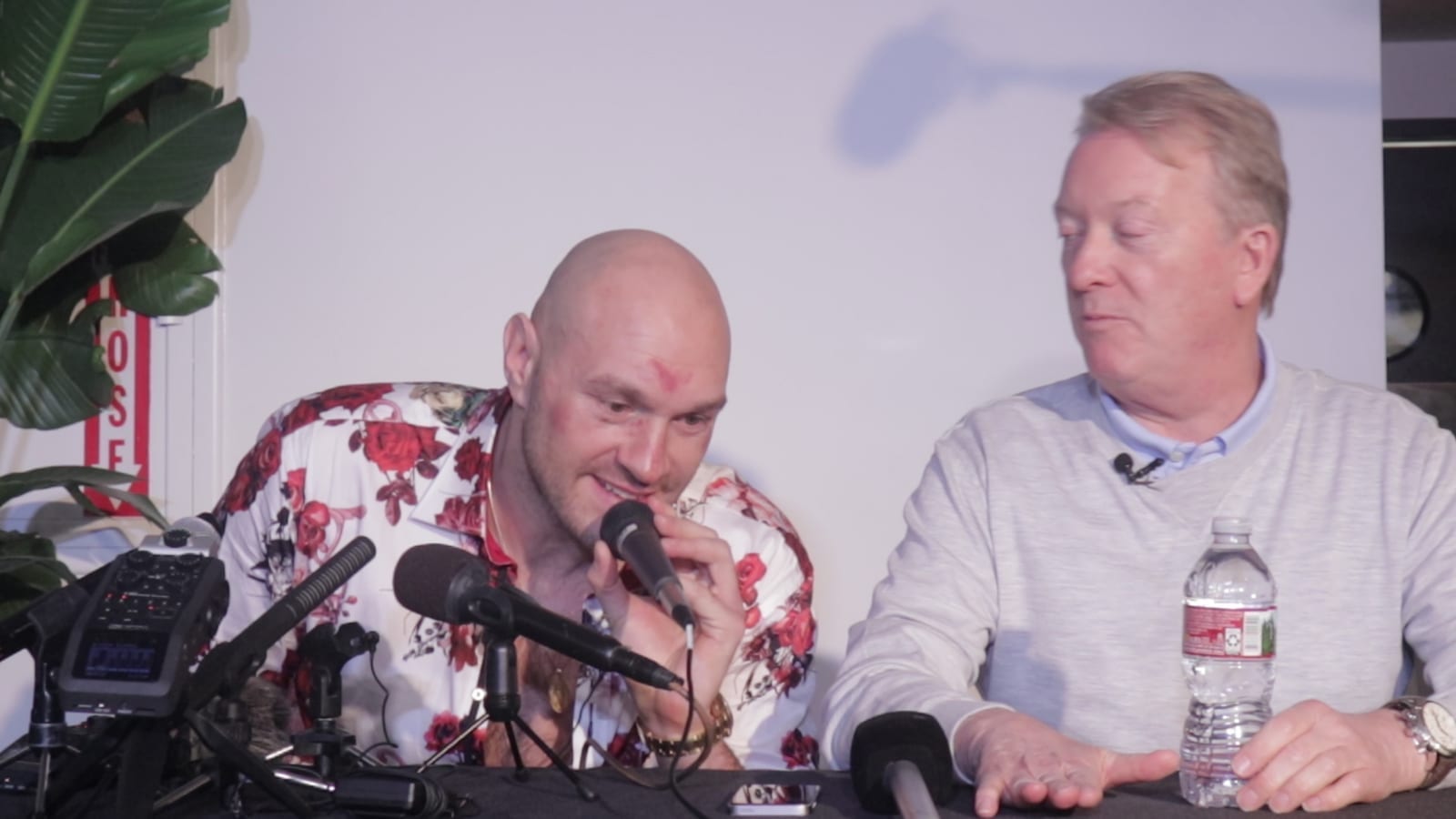 Tyson Fury has made an interesting offer to his two boxing heavyweight rivals Deontay Wilder and Anthony Joshua.
Namely when they finish their respective careers and — as Fury predicts — spend all their money, the new ESPN signing will happily employ them as workers in order to keep them financed in their later years.
"I'll tell you what I can do with them two, yeah?," Fury said, speaking with BT Sport. "I can give 'em a job carrying my boots and bags. So, when they've all been busted, very soon, when they fight each other and knock lumps off each other and they get beat up and they lose and their careers over, they can come to 'The Gypsy King' and I'll employ 'em. Because let's face it – they've not got the most brains in the world.
"So, I'll give them a job when they've spent all the money, because it's coming very sharp. When they're all skinned, I'll employ yous boys, don't worry. Bring yous over, you can brush up the drive. No problem – take a few leaves home. Sign a few autographs on my behalf. Carry me bags, clean me pillow, feed me animals and pick up the dog [poop], because that's all yous will be good for, sooner or later."
–
Comments
comments