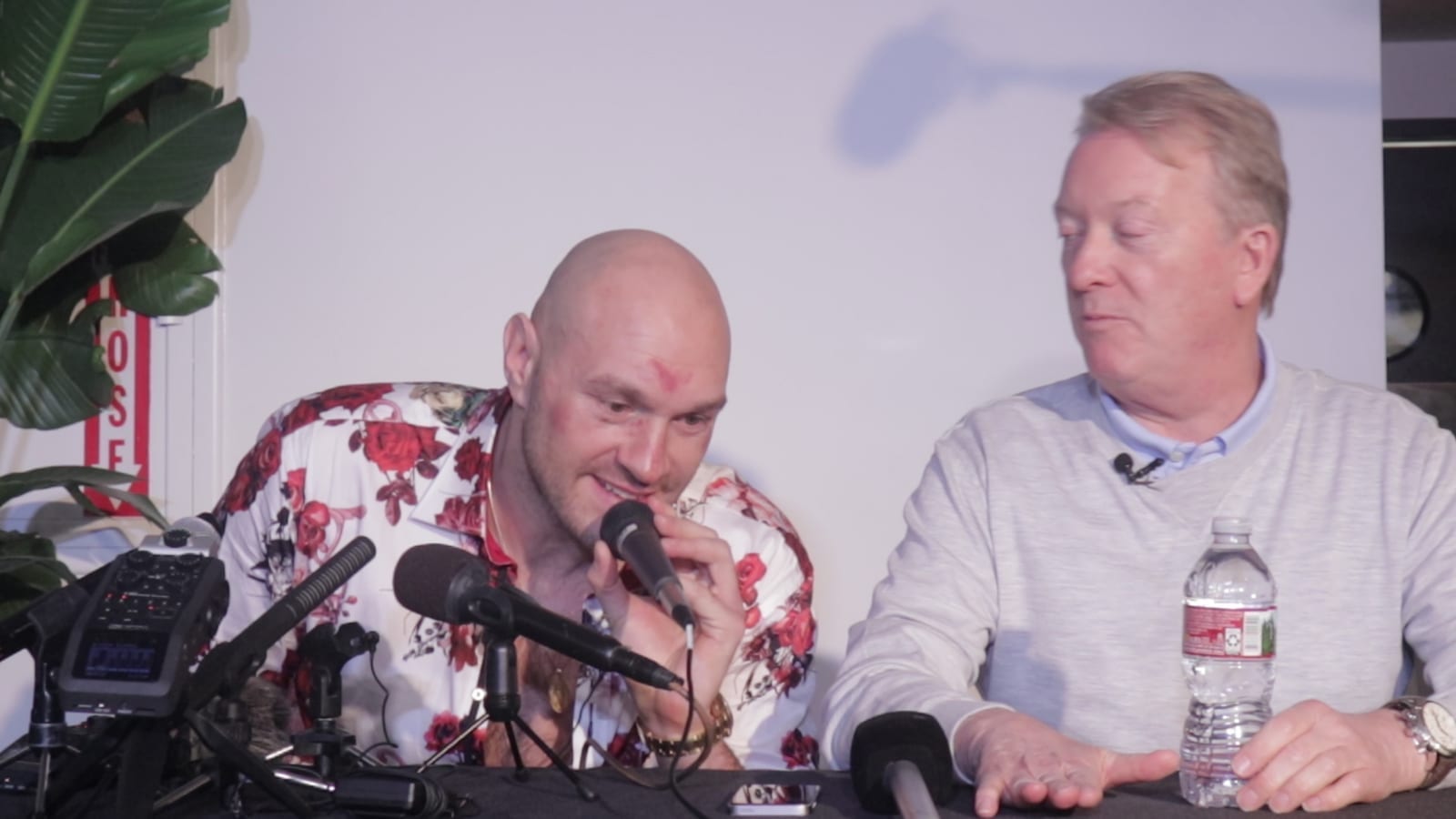 With Tyson Fury's recent signing a new deal with ESPN, the state of the boxing heavyweight division is even more confusing.
Now the three biggest names at heavyweight — Fury, Deontay Wilder and Anthony Joshua — all have deals or are affiliated with different networks, meaning the chance of any of the men meeting each other in the ring are dwindling.
Up until Fury's announcement, it had seemed a rematch from his classic with Wilder was close to being announced. Now, however, Fury is focused more on his own fortune, health and story than a pursuit to right the wrong (as Fury perceives) that occurred with the judges score in the first fight.
"Whatever happens in my life, whatever cards I'm dealt, I'm happy with. I'm happy with everything, I'm happy and well sat here. On the same night (I fought Wilder), Adonis Stevenson got a bit of brain damage or whatever, and I hope he gets well soon and all that. We're in a very dangerous sport. Not only more than winning, to go home healthy to my family is a massive thing. I've got five kids and a wife. If I got brain damage, that'd be the end of everything.
"It's a very dangerous world we live in. I'm very thankful to be sat here healthy and well-minded, fit as a fiddle and healthy as a trout."
And as for Wilder?
"Deontay Wilder, great guy, top fella, good fighting man," Fury said. "But to me he's still a big, useless dosser. And he had to rob me in America to get a (draw). It basically messed my record up by giving me a big old blue tick on my record.
"It is what it is, I can't complain. I'm healthy and well and I'm out of trouble, which is the most important things you can be in life."
Comments
comments