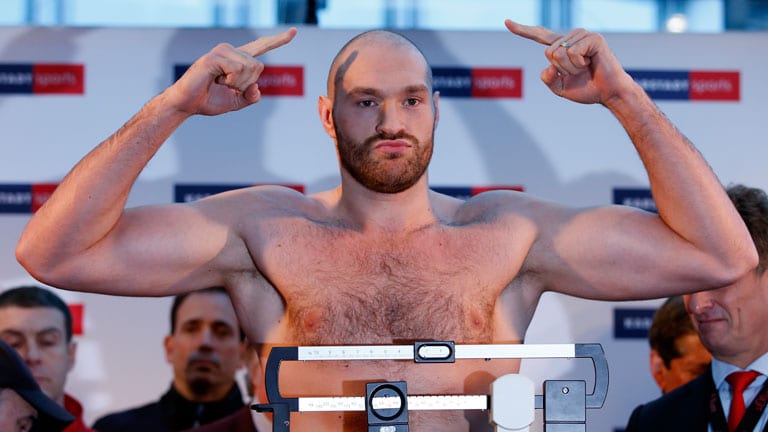 Ever since Tyson Fury confirmed he would be returning to boxing, a fight with Anthony Joshua has been pointed to as one of the biggest boxing bouts available to be made in the world.
The difference in the duo's personalities and styles, combined with the nature of Fury never losing the titles Joshua now possesses, all equate to a phenomenal build-up. The grey area, however, is how Fury will perform after a prolonged period on the sidelines, having last competed back in 2015.
But of course, if you were to ask the man himself, Fury has no concerns about his ability to do well against Joshua.
"Of course I [think I could beat him] or I wouldn't be sat here today, I'd be off in Spain drinking sangria somewhere," Fury said during an appearance on Good Morning Britain.
"Of course I think I have the ability, I just think I have too much movement and natural boxing skill to lose to somebody like that. He's very tough and strong and he has a lot of learned ability but he doesn't have the natural gift of the sweet science.
"I'm very proud of what he's done, he's achieved a lot in the sport and he's an inspiration to young people coming through. But hold on to the throne because I'll be taking it back. Everyone in heavyweight boxing know who the real champion is."
Comments
comments