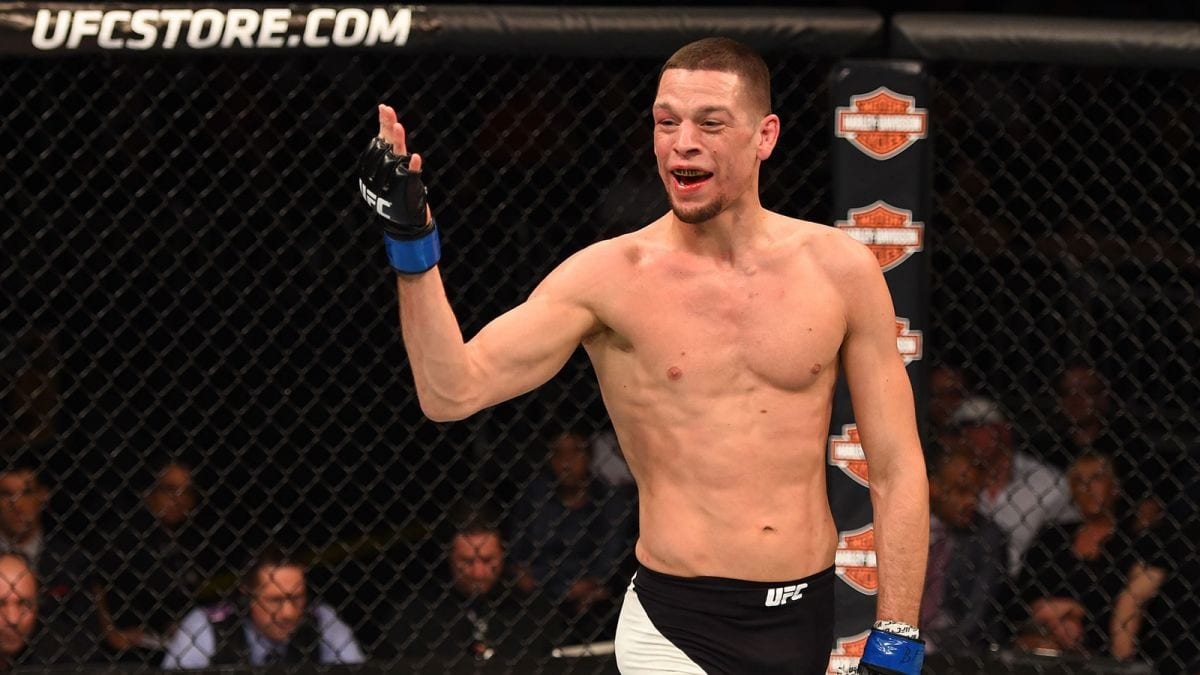 As per a report by ESPN's Brett Okamoto, the UFC and Nate Diaz have taken part in active discussions to begin negotiations for the return of the Stockton native to a UFC cage.
Okamoto states that the UFC is targeting UFC 227 at the Staples Center in California on August 4th for Diaz's next bout. No opponent has yet been linked with being Diaz's foil at the event. UFC 227 is set to be headlined by a bantamweight title rematch between T.J. Dillashaw and Cody Garbrandt.
Diaz hasn't competed in the octagon since an August 2016 majority decision defeat to Conor McGregor at UFC 202 in their rematch, a fight which was recently voted as the best contest in UFC history. Diaz has intimated in the past that he would be interested in a third bout with McGregor but that doesn't seem to be on the table as of now.
Several UFC lightweights have made it know that they would be very interested in tangling with the younger Diaz brother, Eddie Alvarez and Kevin Lee among them.
Earlier this year, Diaz appeared to test the waters for a comeback by announcing on social media that he will see fans in "May or June". While those dates appear now appear a little premature, early August is three months from now and would afford Diaz ample time to prepare.
The location of the card, Diaz's home state of California, would also likely prove an attractive proposition for the fighter.
Comments
comments