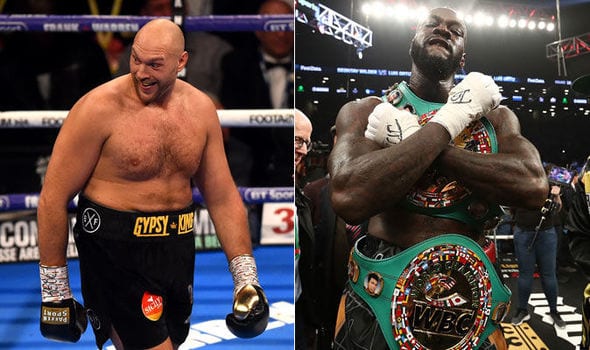 After just two fights into his return, Tyson Fury has shot back at claims he's only fighting Deontay Wilder to make as much money as possible.
Fury has looked slightly underwhelming since his return from a multi-year sabbatical, causing eyebrows to be raised when it recently became apparent he and world champion Wilder were targeting a meeting in Las Vegas later this year. It's rumoured the fight will be announced later this week.
But, while the fight will no doubt be a major event in the United Kingdom, Fury himself has denied any suggestions of a cash-grab, instead claiming he see's parallels between his unexpected win over Wladimir Klitschko and the attitudes towards his chances here.
"I keep seeing and hearing a lot of stuff by a lot of people saying Wilder's got the murder power," Fury said on his social media. "He's got this knockout power and I'm taking this fight for a few quid. I can confirm right here right now that none of it is true.
"Deontay Wilder has enormous power but so do all heavyweights. Klitschko hit really hard but it didn't affect me."
"As for cashing out on a fight, a few more million ain't going to make or break me – let me tell you that, boys and girls," he continued. "I wouldn't lose a fight for £100m, never mind the few million I'm going to get for Wilder. It's not about money for me. There's plenty of people out there with money but for me it's about boxing and winning the final belt.
"After boxing, what's left? No boxing, no life. That's what Canelo [Alvarez]'s hat said and I think it's very, very true. I'm in it to win it, to be the best."
Comments
comments