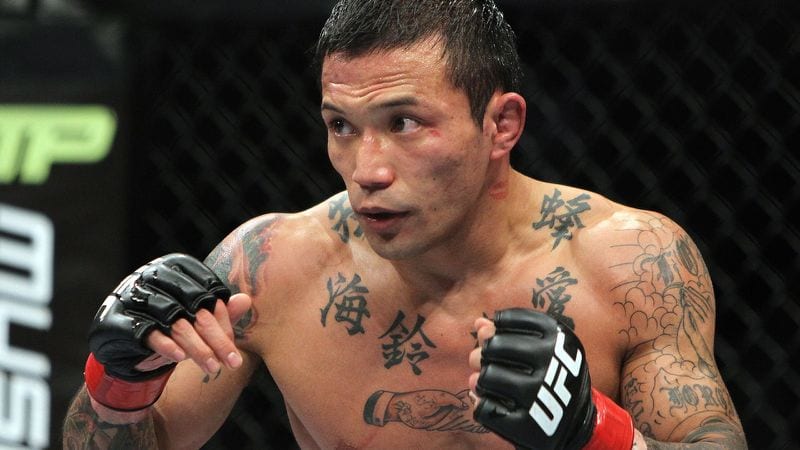 The global mixed martial arts community is in mourning today following the death of Japanese legend and former pound-for-pound great Norifumi 'Kid' Yamamoto following a fight with cancer. He was 41 years old.
He announced in August via a social media post that he was battling cancer. The news of his passing has come as a great shock to many, as it came so soon after he revealed his illness.
Yamamoto was considered by most to be one of the best lower weight class fighters in the early to mid 2000's, as he compiled a professional record of 17-1-1 up until the end of 2017, predominantly for the Shooto and K-1 Hero's promotions where he would fight anywhere between bantamweight and lightweight.
After stepping away from the sport for two years from the end of 2017, the Japanese would go on to represent DREAM and the UFC in the latter years of his career but, as some fighters have noted, the lower weight classes are usually dominated by younger fighters and he would win just one more bout before his second retirement in 2015.
The pinnacle of his career was in 2005 when he won the Hero's lightweight championship, defeating Royler Gracie, Caol Uno and Genki Sudo, all by knockout.
RIP Kid Yamamoto if the rumors are true.

Idc what the record books say he had the fastest KO ever. The ref just couldn't keep up. pic.twitter.com/AJTaDYHATS

— Tony Fagnano (@BigToneMMA) September 18, 2018
Yamamoto could also boast one of the quickest KO's in MMA history. In May 2006 he defeated Kazuyuki Miyata by flying knee KO just four seconds into the bout.
In Yamamoto's UFC debut he lost a decision to Demetrious Johnson and his final bout came in February 2015 at UFC 184 opposite Roman Salazar.
All of us at TheMacLife.com offer our sincerest condolences to 'Kid' Yamamoto's family, friend and fans.
RIP…. Norifumi "Kid" Yamamoto 😞 pic.twitter.com/K8OJblm0ip

— Dana White (@danawhite) September 18, 2018
Fuck man. A real OG the game gone… RIP Kid Yamamoto 🙏🏾 https://t.co/NnIxhRYgVj

— Aljamain Sterling (@FunkMaster_UFC) September 18, 2018
Kid Yamamoto was one of those legendary fighters you'd scramble to watch compete no matter what hour of the day or night he was competing. It's a sad day as a great is gone far, far too soon. https://t.co/b8J3GyyUXx

— Damon Martin (@DamonMartin) September 18, 2018
Comments
comments