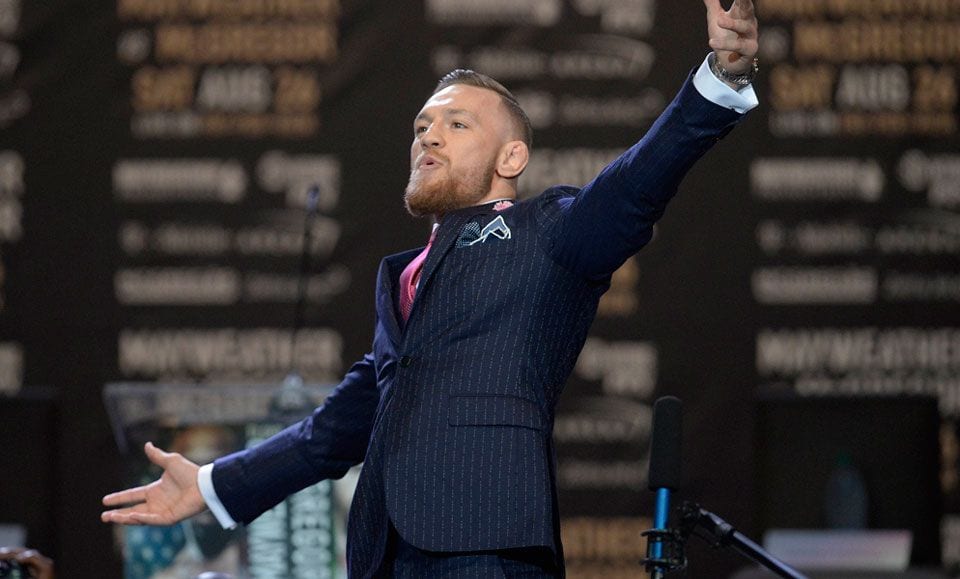 The general public might not be invited to come see Conor McGregor and Khabib Nurmagomedov face off for the first time, but they will be able to take part in a historic moment in MMA history.
While only being open to the media, the entire presser will be broadcast live at the famous Times Square on one of the world's largest screens, the Mega-Zilla. The screen measures in at 78 x 330 feet, and is found on Broadway from 45th to 46th street.
The broadcast will be captioned, so fans watching from the streets will be able to follow along with the UFC's most anticipated press conference of all time. It marks McGregor's first appearance in mixed martial arts since his victory over Eddie Alvarez at UFC 205.
McGregor and Nurmagomedov will meet at UFC 229 on October 6 in Las Vegas, Nevada.
Click here for flights to Las Vegas.
Click here for tickets to UFC 229.
Comments
comments