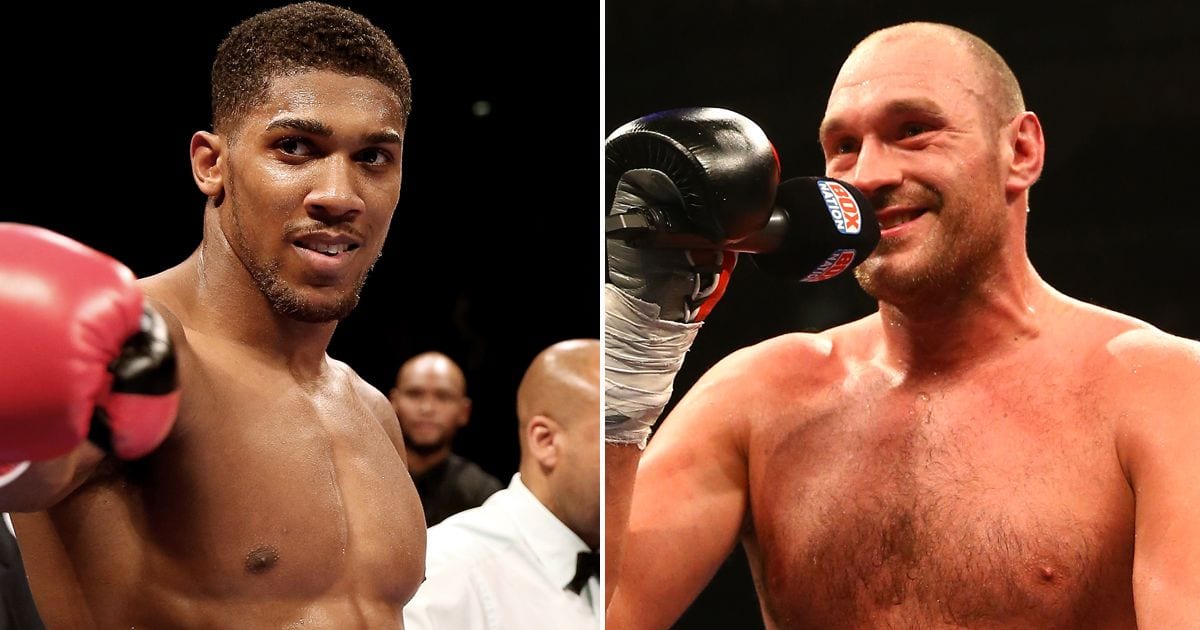 From the moment Anthony Joshua's hand was raised in victory last night, it seemed the topic of conversation already on many fan's minds was the name Tyson Fury.
The controversial heavyweight has been out of the boxing ring since his own win over Wladimir Klitschko, back in November of 2015. While it looked as if he'd lost his enthusiasm for the sport, Fury now appears revitalised and has publicly announced his intention of returning.
And first up is the Anthony Joshua fight.
"It was an excellent fight, very entertaining and enjoyable and I was screaming for AJ to smash him," Fury said, speaking with Sky Sports. "I wonder what people would be saying today if Klitschko had done him in the sixth. I was screaming, pulling my hair out – or what little hair I've got left – because I was worried it would cost us millions!
"He showed a lot in that fight. He showed he can get dropped and come back, which is what champions are made of. He showed he can recover from taking big shots."
While Joshua and Klitschko fought in front of 90,000 people at Wembley Stadium, it's likely that with both men being British — as well as Fury's renowned character — a Fury versus Joshua fight could be even more successful.
Fury agrees.
"There's only one fight out there, the biggest fight in the world and everyone knows that," he said. "It is the heavyweights, it is me and AJ, no one else. It is the only one the world wants to see and I am here, I am the lineal champion, I am still number one in the world and everybody knows that.
"We all saw [his career] had a life and death situation against Klitschko, but Klitschko couldn't land a glove on me.
"Styles do make fights but I am sure I can beat AJ with one arm tied behind my back. I don't even need a warm-up if he wants this. I have been out of the ring as long as Klitschko but the difference is, I am not 41, I am 28."
It's true that the two had very different levels of success with the legendary Klitschko. Joshua had a drag' em out back and forth, with both men's backs hitting the canvas, while Fury generally flustered the Ukrainian over the course of 12 rounds. Certainly, Fury's performance takes on an even more impressive light with Klitschko's showing on Saturday, and it's that awkward style of his that could make a Joshua contest compelling competition.
"AJ did really well to come back but I am not 41 or getting old," Fury said. "He is just a pumped-up weightlifter but [Klitschko] couldn't land one of those of those hooks on me, at all. It is a total clash of styles, a total clash of personalities, the complete opposites."
"I would just like to congratulate AJ for getting through the nip-and-tuck, life-and-death situation, against an old man, so well done. But let's face it, I am the man, the number one in the division. There can only ever be one heavyweight, especially in our part of the world, and it's me — It definitely isn't a pumped-up heavyweight, I can tell you that."
Comments
comments