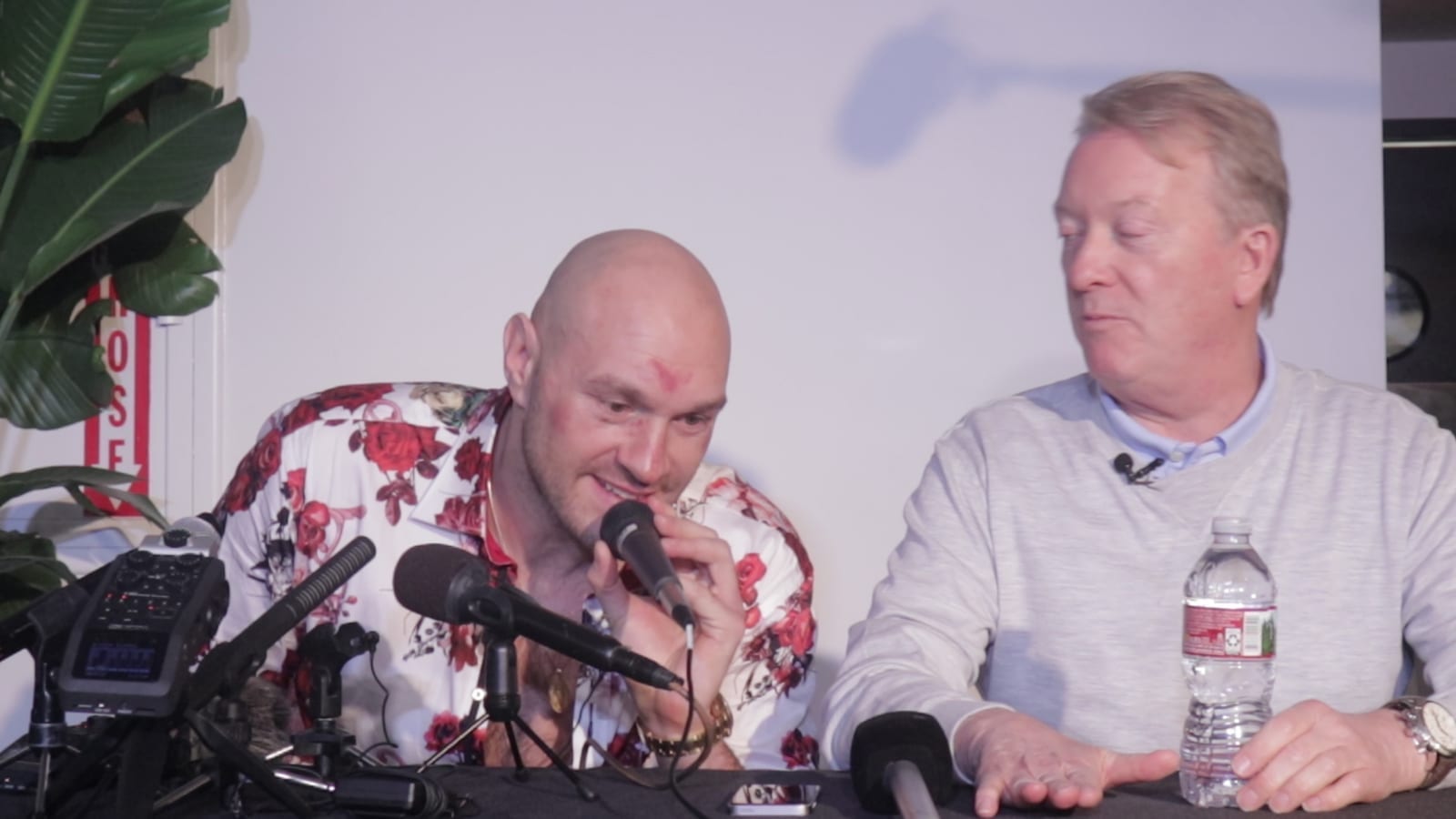 Tyson Fury and his team have called for judge Alejandro Rochin to be investigated for his 115-111 card in last night's main event between Fury and Deontay Wilder.
At a press conference earlier today in Los Angeles, Fury and his promoter Frank Warren both shared their disbelief at the seemingly skewed judgement which had Wilder winning the first four rounds (in comparison to the other two judges who each had Fury winning rounds two, three and four).
According to Fury, it raises questions which Warren plans on having answered — through an investigation by the WBC governing body.
Here are the scorecards from Fury vs. Wilder, notably with the first four rounds on one card going to Wilder. pic.twitter.com/WiIk2AdEgp

— TheMacLife (@Maclifeofficial) December 2, 2018
"To be honest with you, I've never seen a worse decision in my life," Fury said. "I dunno what fight them judges are watching. The guy that had it 115-111, he had me losing the first six rounds and I don't know what he was watching. But this is boxing and it's not the first time this has happened. I think this is as bad of a decision as the first Lennox Lewis / Holyfield fight.
"It's stuff like this that gives boxing a bad name. Reports like this, all the media today will report bad stuff. Controversy, this that and the other. Everybody in boxing is saying it's a very controversial thing. Time and time again we see it.
"He needs banning from boxing forever because he can't judge clearly," Fury said. "What was his name? Rochin needs sacking. Because even without the knockdowns, he still had me losing the fight."
Still, despite the disappointing result, Fury maintains he's keeping his head held high after a tough 12 rounds.
"I've always found that all the way through, generations, history of boxing, all the massive fights have always been in the USA," Fury said. "So that's what I did, I came over to crack the United States. And if everything would have been fair I would have been going home with the WBC belt. But no harm done, still the lineal champion, still unbeaten. We move on."
Comments
comments