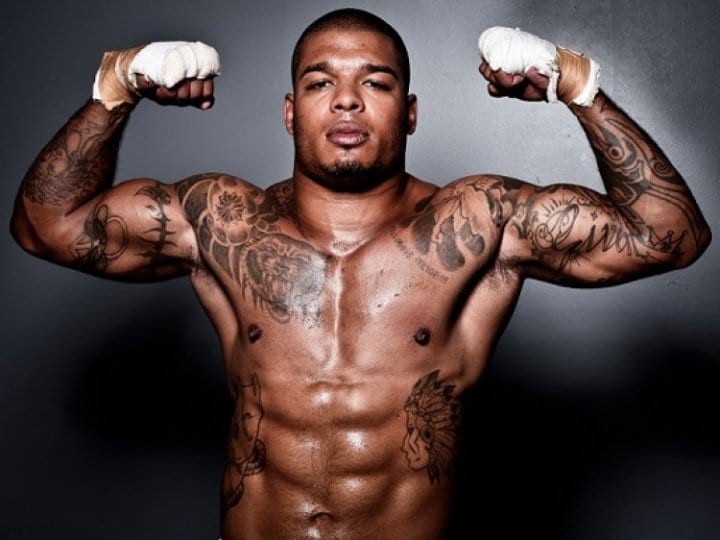 Not been the best week for Tyrone Spong, really.
First, the kickboxer turned boxer failed a drugs test, ruling himself out of a big fight and nice earner with Oleksandr Usyk this weekend. Next, in perhaps the slightly more of 'out there' story of the two, he's facing 23 criminal charges for losing his pet cougar, per the Sun Sentinel.
Spong faces, amongst other things, charges for keeping the cougar without a permit, keeping it in too small a cage for it's size, failing to provide it with toys or entertainment, and allowing it to escape. Each charge carries a maximum penalty of $500, with up to 60 days in jail.
According to the Sun: "The 60-pound cat showed up in Parkland in northwest Broward County last January, making residents nervous as it sunbathed on a driveway and hopped a fence into a backyard. Wildlife officers subdued it with a tranquilizer and took it to a licensed wildlife facility. Although initially underweight, it made a full recovery.
"Reached by phone, Spong said he had nothing to say about the charges: I don't know nothing about it," he said and hung up."
Spong will perhaps best be known to MMA fans for his clashes with Alistair Overeem back in K-1.
Comments
comments