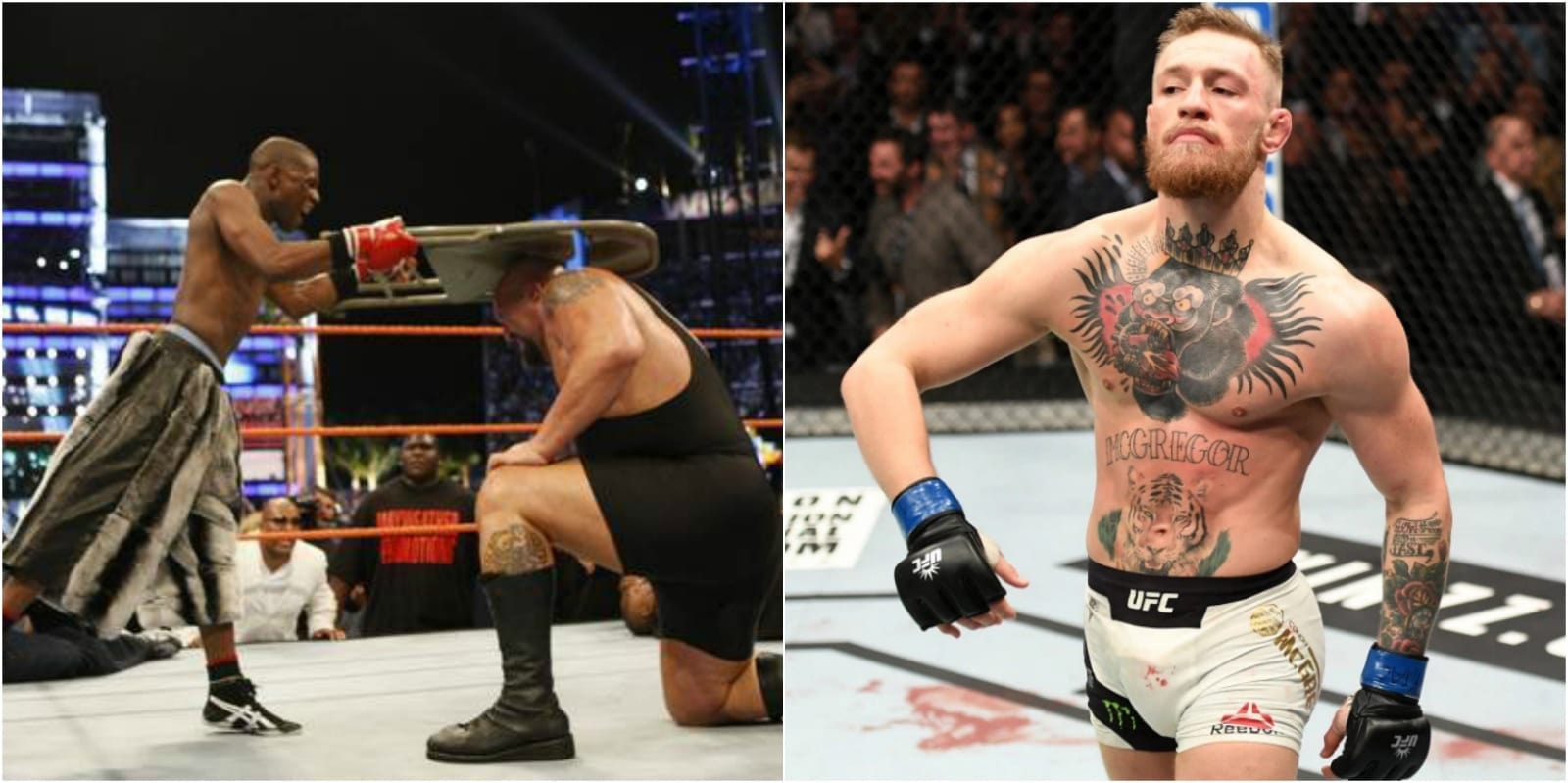 There might be a multiple city tour on the way, but perhaps there's another avenue for promotion that Conor McGregor and Floyd Mayweather that the two fighters might not have considered.
WWE Executive Vice President of Talent Triple H (real name Paul Levesque) has sent out an offer to the two men to come to WWE Raw and 'show the world why they're the man'.
"All sports is entertainment, news is entertainment today, it is just the way of the world," Triple H said, speaking with Sky Sports. "Everything is entertainment, that is what people do with their time. This is no different.
"I think there is an interest level there. Can a world-class boxer, probably the best ever, can he stand in the ring with an MMA guy? And can that MMA guy bring his striking skills up to the level of somebody like Floyd Mayweather?"
It's actually not the first time McGregor or Mayweather have been linked to the WWE. Mayweather actually starred at Wrestlemania 24 in a match against the Big Show — while McGregor has had a less cordial back and forth with the company.
Ahead of his rematch with Nate Diaz at UFC 202 last year, McGregor was asked about the potential of him stepping into the world of professional wrestling. His answer.. well, typical of the Irishman.
"I have thought about it," McGregor said. "For the most part, I think these guys are pussies, to be honest. They're messed up pussies if you ask me. Fair play to Brock [Lesnar]; he got in and fought, but at the end of the day, he was juiced up to the fucking eyeballs. How can I respect that?"
I didn't mean no disrespect to the @wwe fans. What I meant to say was that I'd slap the head off your entire roster. And twice on Sunday's.

— Conor McGregor (@TheNotoriousMMA) August 7, 2016
Still, no doubt realising the amount of attention currently on the UFC champion and 49-0 boxer, Triple H is prepared to ignore those past comments (particularly since the WWE exec. is a fan of McGregor) and has extended an invitation.
"The one thing it will be, beyond a shadow of a doubt, is entertaining," he said. "One thing Floyd Mayweather is, he is entertaining. Conor McGregor is entertaining. You [could] say it is sports entertainment and, if they want to really showcase what they can do, I would invite both guys to come to Monday Night Raw.
"There is no bigger platform that they could have to show the world and tell the world, who they are, and why they are the man."
Comments
comments