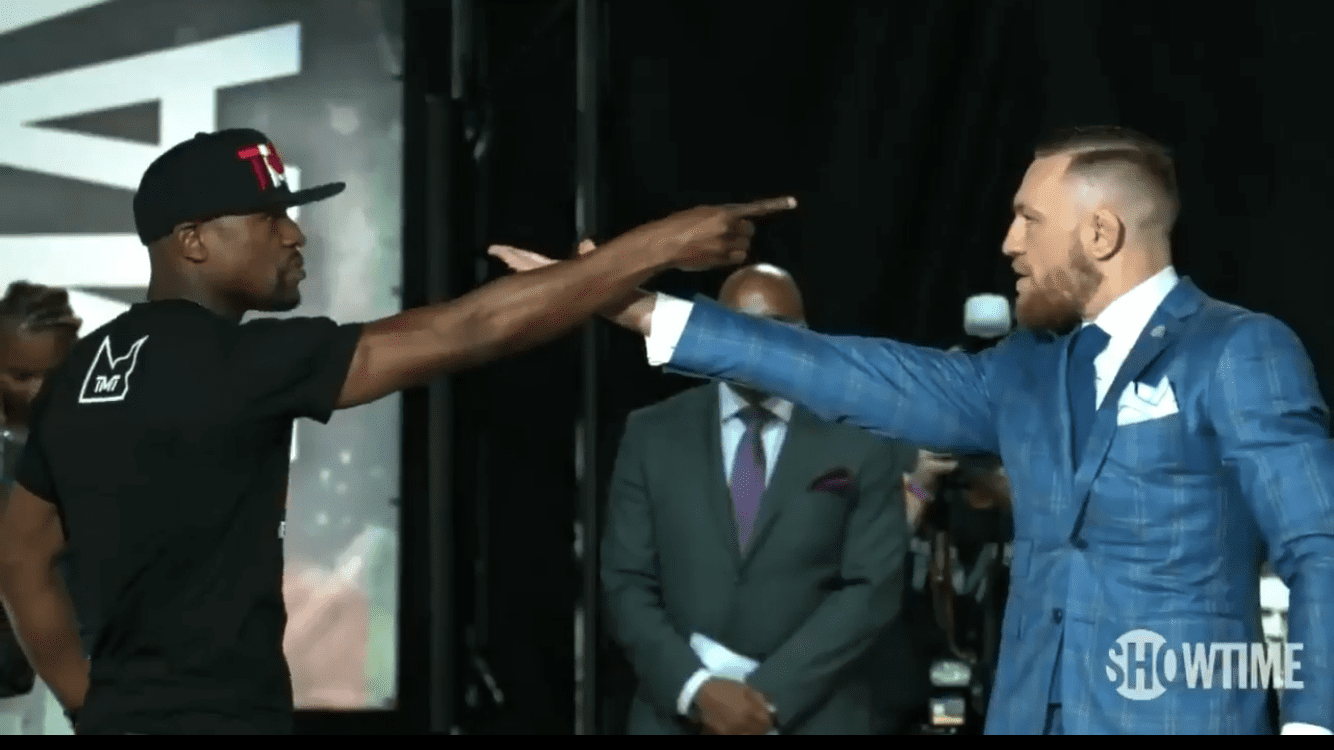 It took Conor McGregor all of one day to master the boxing style press conference.
After being unaware of the unfamiliar format — in which fighters are to speak one after the other — McGregor seemed cautious yesterday in Los Angeles. Today, not so much.
As McGregor took the microphone on stage, bellowed into it for the fans to scream 'Fuck the Mayweathers', it became apparent quickly that the Irishman was ready to put any hesitation behind him. Add to that a face-to-face moment where he informed Showtime boss Stephen Espinoza that he was a "fucking weasel" and you have an idea of the tone.
From there, it went on. McGregor stood proudly on stage, mocking Mayweather's dress, his age, and of course his reading ability. The school bag brought out by the boxer yesterday, the one containing the mythical $100 million dollar cheque, became a figure of ridicule.
When Mayweather had his turn, he too revelled in the attention, appearing to enjoy the chorus of boos raining down. But, while Mayweather gave a spirited performance, it wasn't quite the evangelical aura McGregor had captured.
But, while Floyd appeared unfazed by McGregor's insults and aggression, unlike yesterday there was a tension in the air. When Mayweather managed to get an Irish flag for instance, the already angry stare downs looked as if they would become something more.
As round two goes into the books, it will be remembered as the event that fans were promised and expecting. The two men on top form, with McGregor taking no prisoners and Mayweather bouncing shots off his shoulders.
Still, the heat is undeniably rising. Round three comes live from New York tomorrow.
Comments
comments