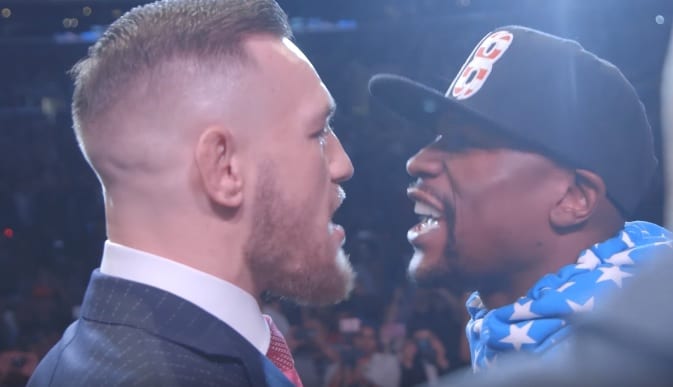 One city down, three to go.
The McGregor vs. Mayweather press tour is now well underway. A verbal salvo was fired by both fighters in the Staples Center last night, as Conor McGregor and Floyd Mayweather came face-to-face for the first time ahead of their August 26th clash in Las Vegas — and the promotional cogs are a-turnin'.
For so long a fixture of a UFC fight week, Dana White has dusted off his video camera (or at least, his assistant has) and is once again capturing the behind the scenes footage for his video blog series. The first episode can be seen here. The newest, which features exactly what was said when McGregor and Mayweather stared each other down, is below for your viewing pleasure.
.
Comments
comments