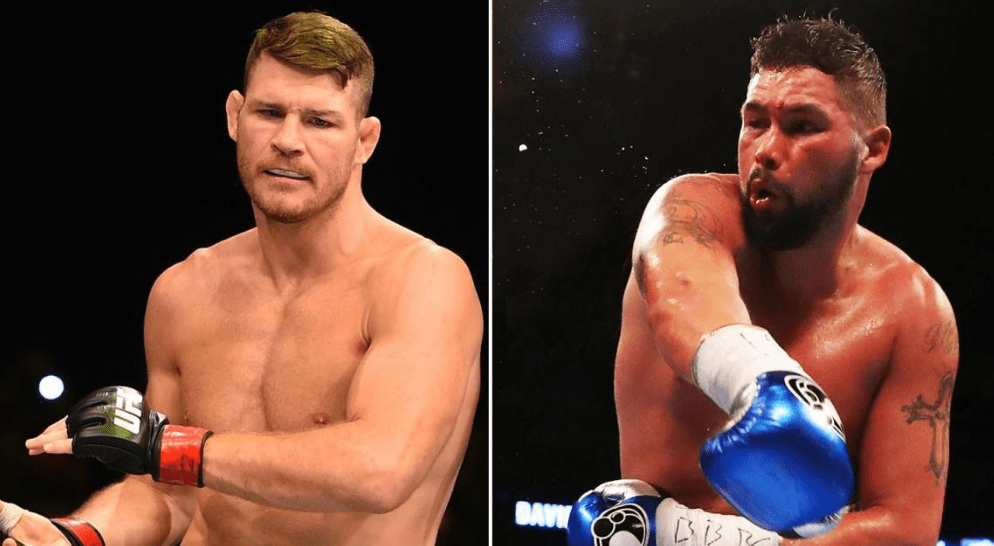 Ever since Conor McGregor and Floyd Mayweather's boxing bout was announced, various mixed martial artists and boxers have thrown out their own gauntlets at cross-sport fights.
Most recently, UFC middleweight champion Michael Bisping and boxing heavyweight Tony Bellew have gone back and forth with each other, issuing a challenge to one and other about a potential boxing match.
Today, however, Bellew has upped the challenge, claiming he'd happily meet Bisping in a UFC cage.
"He's saying he'd happily entertain me in a boxing ring, I'd be happy to do one of each," Bellew said, speaking with the BBC. "We can start with the boxing – but I'm not too sure he'd want to come near me again once I'd hit him with a certain punch in the boxing world. It wouldn't bother me in the slightest whether I am getting in a cage or a boxing ring."
All good Tony. People twist things. But for the record, after gsp, I'm down to have a boxing match with you 100 percent. 👊

— michael (@bisping) August 15, 2017
So could it really happen?
"I'm not too sure if his next fight with Georges St-Pierre will go ahead – if not, I'm happy to do it and he's clearly outlining that he's happy to do it as well. I'll speak to [promoter] Eddie Hearn, and we'll see how it goes. I like it. Michael Bisping is quite a name within the UFC world in America, so why not?"
Comments
comments