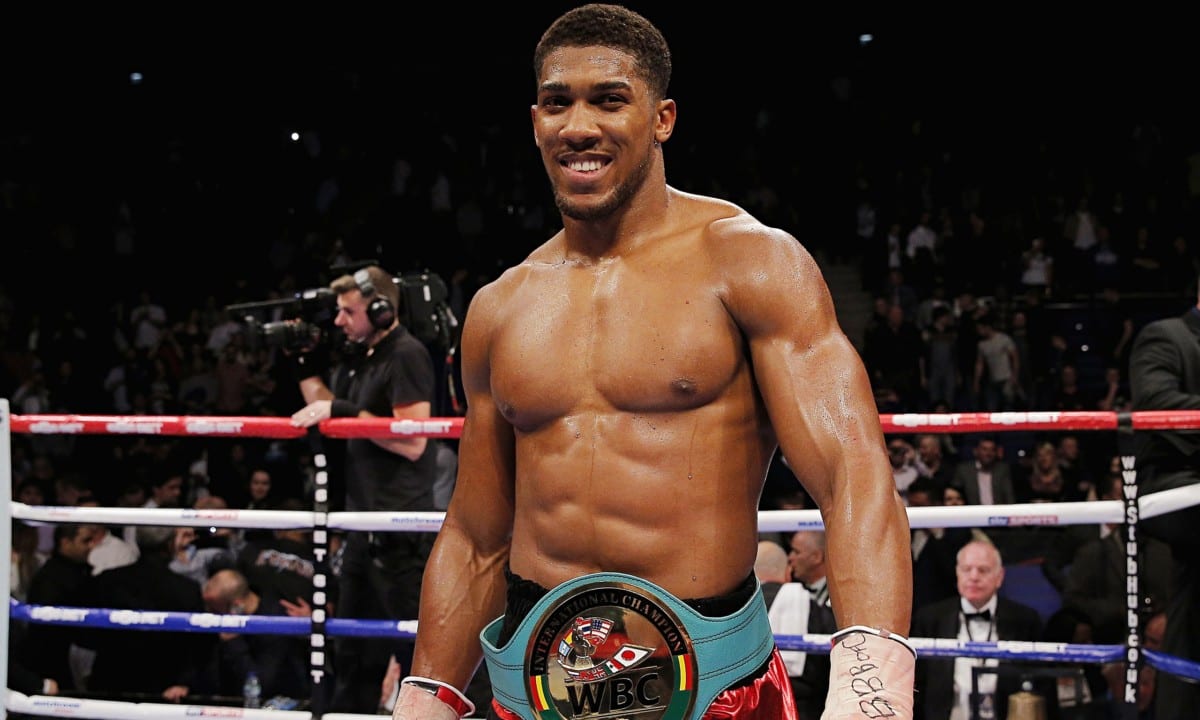 Anthony Joshua, the IBF, WBO and IBO world heavyweight boxing champion, has suggested that he would be interested in transitioning from the squared circle to the octagon should a viable opportunity present itself. 
However, Joshua clearly has no intention of going full James T0ney and would prefer to compete in a full contact bout that doesn't allow grapping or submissions. So, K-1 then?
As quoted by BBC Sport, the Englishman said: "I like fighting, I'd do whatever. I'd probably get beaten.
"The only thing that they can't do is submissions but they can kick, elbow, bite – whatever they want. I can't beat a guy [via submission]. That takes a lot of time to learn the skills and submissions, which I don't have the time for, but when it comes to pure aggression and fighting rules, I can definitely fight, so I don't mind that. It wouldn't be a problem."
Of course, the last time a high-profile boxer transitioned to mixed martial arts was a mismatch as Toney was taken down and submitted by former two-division UFC champion Randy Couture when they met the late summer of 2010.
Before any of this can happen, however, Joshua will have to defend the title he won from Wladimir Klitschko last April. Joshua has been given until the start of September to arrange a title defence against Cuba's undefeated heavyweight Luis Ortiz. Failure to do so could lead to the governing body stripping Joshua of one of his heavyweight titles.
There has been no shortage of UFC heavyweights who have expressed an interest in facing Joshua, notably Junior Dos Santos and current UFC champion Stipe Miocic but if you're hoping to see Joshua inside of a cage anytime soon, we wouldn't advise holding your breath.
Comments
comments