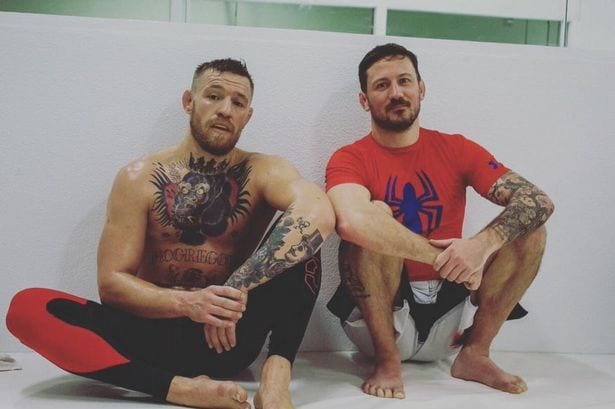 John Kavanagh has seen too much out of Conor McGregor to ever doubt his pupil of over a decade.
That's why in the lead up to Saturday night's Floyd Mayweather bout, despite the negative voices and doubters, Kavanagh has nothing but faith in the only man to hold two UFC titles in two divisions at once.
"I feel this is a very interesting fight," Kavanagh said, speaking with TheMacLife.com. "In terms of both camps have such high expectations. Like, a lot of the time you'll go into an MMA fight and you expect to win, but theres a possibility of losing. And I feel like on their side — they don't expect Conor to land a punch. They don't expect to win, they expect it to be an absolute walk in the park.
"They don't expect a shot to land. And I can honestly say when I speak about Conor; I don't expect this to be the hardest fight of all time for Conor. I expect him to go in there and completely dominate. So one of [the teams] is living in a delusion. But I really find it hard to imagine anything else other than Conor really putting on a clinic and really just destroying him."
Comments
comments