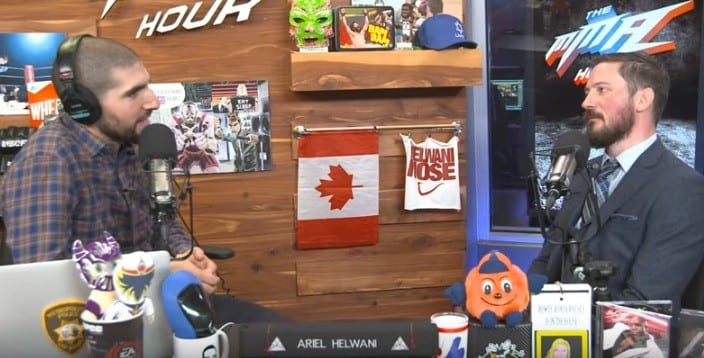 Very much in keeping with tradition, John Kavanagh will appear on today's edition of a very Irish-themed The MMA Hour with Ariel Helwani.
Kavanagh will discuss Conor McGregor's preparations to face Floyd Mayweather this weekend in Las Vegas, while former world champion boxer Steve Collins will also be on hand to give his thoughts on the so-called 'billion dollar fight'.
In addition to that, The Mac Life's very own Dave 'Yogurty' Fogarty and Mick Konstantin, he of 'There's Only One Conor McGregor' fame, will also be on hand for a chat.
You can view the full line-up, as well as the running order, via MMAFighting here.
.
Comments
comments