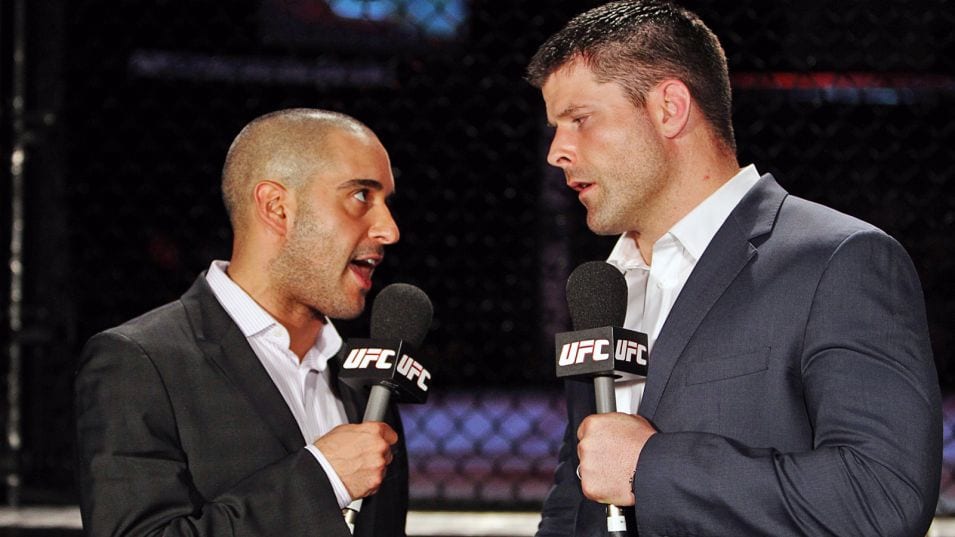 Brian Stann, considered by many to be among the finest colour commentators in mixed martial arts, has announced his decision to leave his position with the Ultimate Fighting Championship.
Stann announced the decision via an Instagram post early on Monday. He is leaving the UFC to take a position with a "fast growing real estate firm" and will attend college to gain his executive MBA later this year.
In his social media announcement, Stann wrote: "I am announcing my departure from calling fights w/ the UFC. I have been offered an amazing leadership role with a fast growing Real Estate Firm and will be attending Northwestern (Kellogg) for my executive MBA this fall. Thank you to everyone for years of support, especially the athletes and coaches whom I love deeply.
"I will continue to be a huge MMA supporter and attend many events. Thank you to everyone from FOX and Zuffa who helped me so much in this journey. Jon Anik, you are my brother and that will never change, and I cannot tell you how important your friendship has been to me.
"My wife Teresa Stann who has endured so much and supported me through war, fighting, and now this transition, I love forever and thank you so much. This move is to focus more on my family. I traveled 26 weekends last year for work while also working a full time job.
"My new role as a COO will be very difficult but still afford me my weekends with my wife and 3 children. Transition and change are a part of life and I am really excited to prove my worth to my new company and hopefully showcase the diverse skills military veterans and mixed martial artists possess. Thank you all. – Brian"
Stann, a former WEC light heavyweight champion, competed 11 times in the UFC. He retired after a now-classic brawl with Wanderlei Silva in March 2013. Since then, Stann has emerged as one of the finest commentators on the UFC roster.
The former Marine will discuss his decision on Monday's edition of The MMA Hour.
Comments
comments