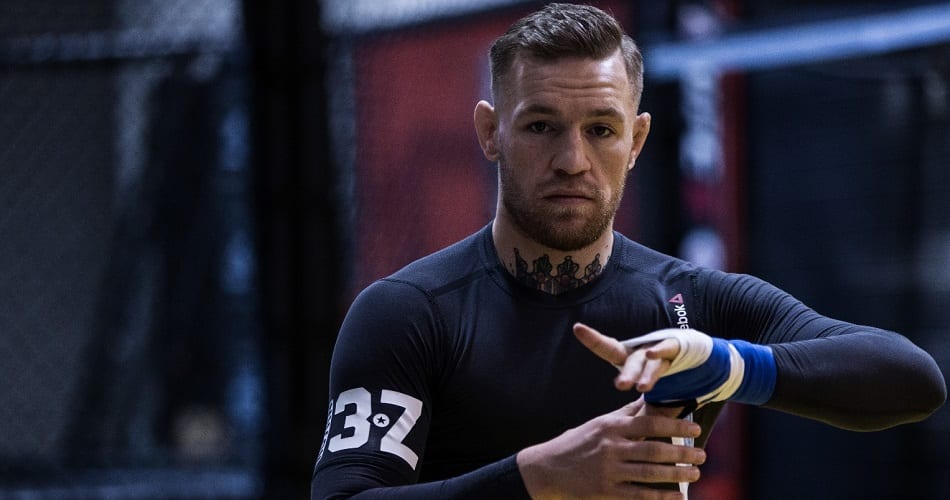 If Conor McGregor and former UFC bantamweight champion Dominick Cruz share any characteristics, it is likely to do with the cerebral approach they both bring to the fight game.
Cruz, likely the best 135-pound fighter in MMA history, employs an arsenal of movement and strikes from odd angles in his bouts and marries that to an almost unparalleled fight IQ inside the cage.
Owner of one of the more analytical minds in the sport, Cruz has studied both McGregor and Mayweather and says that he sees some openings which McGregor can take advantage of if the opportunity presents itself next Saturday night.
"Realistically, the time that Mayweather's the most open when you study some of his film, it's only when he's being offensive himself," Cruz explained to the Fight Society Podcast.
"When he's being defensive and knowing that you're throwing, he sees things coming. So it's tough, but if you can counter him, that's probably the best tactic. Counter for counter, power for speed against Mayweather.
"So any time Mayweather touches you, just counter back real nasty with a two- or three-punch combination as hard as you can. All he has to do is touch you. Just put one little h"and on you and just wing as hard as you can a three-punch combination if I'm McGregor."
In the lead-up to the clash this weekend, Mayweather has promised to abandon his defense first strategy. While no one will know for sure until the first bell rings in the T-Mobile Arena on Saturday, Cruz suggests that if Floyd is indeed planning on blitzing the Irishman, it could play into McGregor's hands.
Another strategy Cruz suggests for McGregor would be to pepper Mayweather's body with shots which, over time, could lead to his his guard dropping which could leave space for McGregor to deploy his concussive left hand.
"He's got to get his offense in line with his range. He's got to make sure he's ripping the body of Mayweather and not leading to the head too much. Because that's where all Mayweather's offense comes off of counter ability, it's off of the head most times. He's going to slip your offensive head shots and counter back to the body and to the head.
"So McGregor has to go to the body early, look to set up the big head shots in the second and third and fourth round and keep that range. He's got to keep that range, that southpaw range."
.
Comments
comments