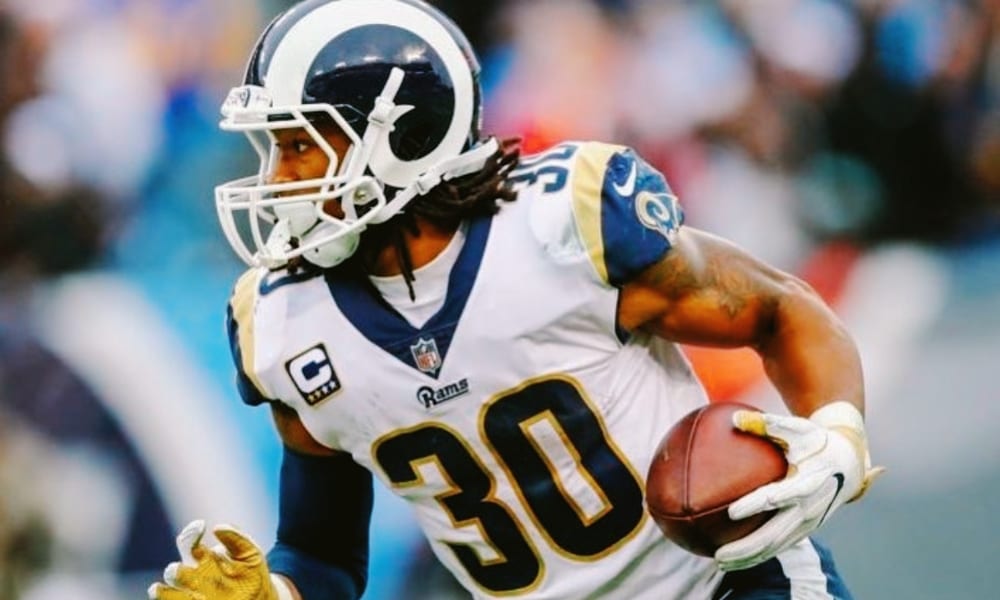 Star running back for the Los Angeles Rams Todd Gurley just got paid in a big, big way.
NFL Network reported the fleet-footed rusher has agreed terms on a record-breaking four-year contract extension that will be worth up to $60million, with a colossal $45million of that deal guaranteed.
It means Gurley will remain with the Rams for the next six years, taking him to the end of the 2023 season.
Rams head coach Sean McVay has spent the off-season assembling a team capable of going all the way to the Super Bowl in 2019, and was delighted to secure the signature of his star running back.
"I feel fortunate to be able to work with players like Todd," McVay told the Rams official website.
Twenty-four-year-old Gurley was awarded the NFL's Offensive Player of the Year and came second in the overall voting for the NFL's MVP awards, losing out to New England Patriots veteran quarterback Tom Brady.
But now, he has the biggest guaranteed pay packet in NFL history for a running back, as the Rams continue to make big plays in the off-season ahead of the coming campaign.
The Rams have added veteran pass rusher Ndamukong Suh from free agency and Patriots wide receiver Brandin Cooks as they've bolstered their lineup ahead of the new season.
And with Gurley now tied down to the team long-term, coach McVay will be looking to make a major impact with his side, starting this season.
Comments
comments