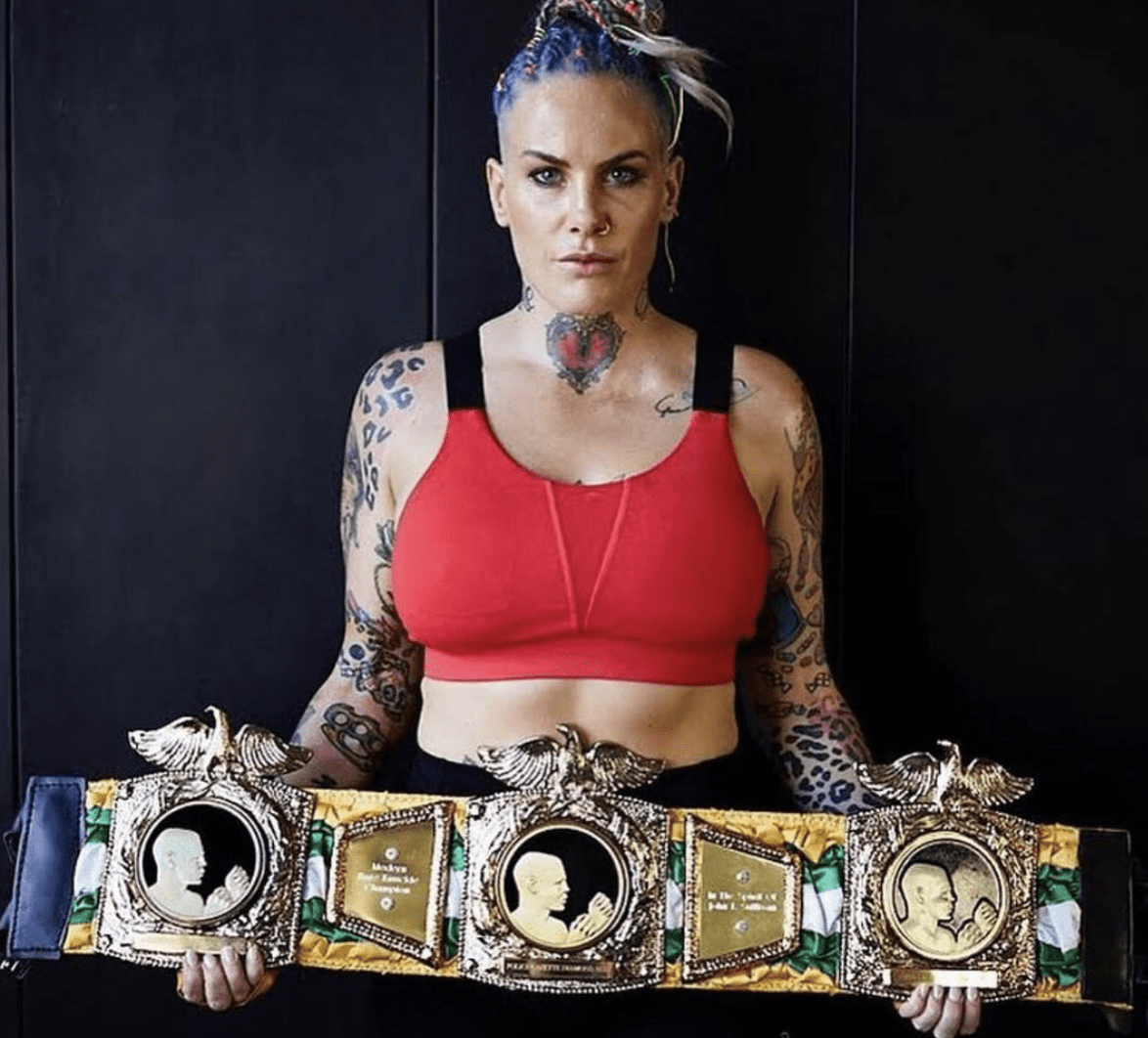 When Bec Rawlings left the UFC, the gloves came off — both figuratively and literally.
Just a month after leaving MMA's top tier promotion, Rawlings found a new calling. While she'd still be pursuing a career as a fighter, no longer would we see the Australian wearing protective wear on her hands. Instead, Rawlings entered the rising world (and perhaps oldest contact sport of them all) of Bareknuckle Boxing.
She found immediate success.
In her first contest for Bare Knuckle FC, Rawlings defeated Alma Garcia after leaving her beaten to a point she was unable to answer the bell for round three. Two months after that, Rawlings met Britain Hart and once again, emerged victorious — confirming her role as the Queen of Bare Knuckle fighting.
To some on the outside, Bare Knuckle Boxing might initially seem to a perverse way to make a living, even for professional fighters, but more and more we're seeing high profile names step into the world of no pads. Most recently, former UFC welterweight champion Johny Hendricks gave it a try, losing in the second round.
For Rawlings, her motivation came from trying something new.
"For me, I'm a weirdo like that, I like doing weird shit," Rawlings said to MMAFighting after her first win in the sport. "Where I don't know what's going to happen. I get an adrenaline rush over that, so that kind of aspect was awesome to me. But just to go out there and just box and lay my hands on her, it just felt really good. In MMA, you're more cautious because of takedowns and kicks. I really felt I went out there and let my hands go."
And next year, the mother of two is set to wrap her hands and do it again.
On February 2, Bare Knuckle 4 will take place in Cancun, Mexico with Rawlings set to defend her Police Gazette World Title Diamond Belt against Cecilia Ulloa Flores. Fans are able to watch the contest on pay-per-view at www.bareknuckle.tv.
–
Comments
comments