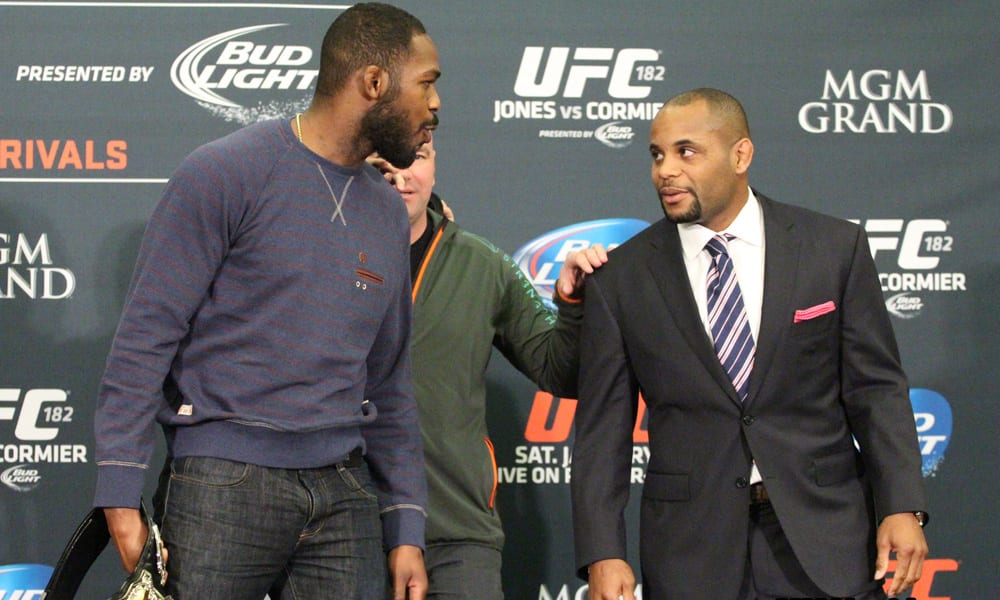 No matter what they say, what they do, or what they think, the MMA careers of Daniel Cormier and Jon Jones will forever be linked.
Over the past few years, the pair have repeatedly and consistently been at odds, taking part in one of mixed martial arts' most bitter rivalries. Tonight, Jones won the UFC light heavyweight championship, a belt that until yesterday Daniel Cormier was in possession of.
Naturally, Cormier still paid close attention to UFC 232's main event between Jones and Alexander Gustafsson, and had plenty to say immediately following the third round TKO win for Jones.
Check out Cormier's social media posts below.
I mean shit , he should win! Dude starts with a head start everytime #usadafake #jonnybrasco

— Daniel Cormier (@dc_mma) December 30, 2018
@DominickCruz you just said outside of all the testing stuff. Is there really stuff outside of the testing? Or we just do more testing and neither of us fail. That would be best case! We do that I'll be back at 205!!!!!

— Daniel Cormier (@dc_mma) December 30, 2018
–
Comments
comments