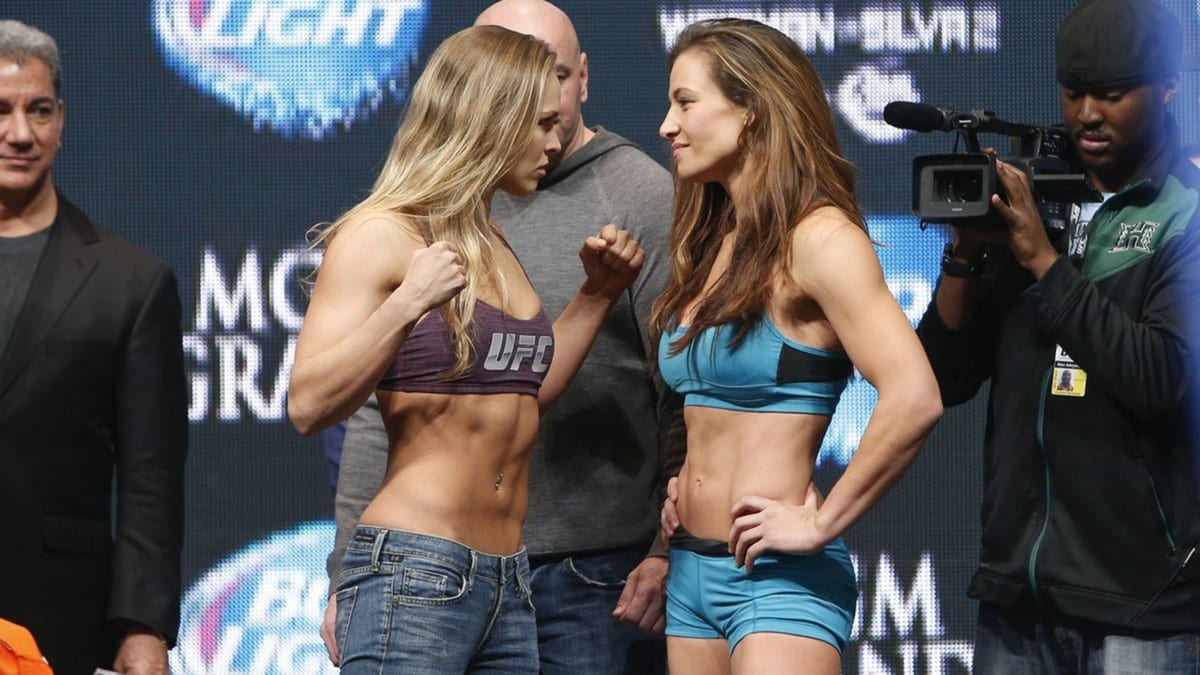 Meisha Tate believes the outcome of the women's bantamweight title fight between Ronda Rousey and Amanda Nunes is largely dependent on Rousey's mindset going into the fight, writes Jason Sutcliffe.
Tate is no stranger to either lady having fought Rousey twice and losing the title to Nunes at UFC 200 in July. Tate herself has a big fight coming up at UFC 205 in New York against Raquel Pennington, but spoke with ESPN about Rousey's return, the fight itself and questions whether Rousey will be tentative about exchanging with Nunes following her knockout loss at the hands of Holly Holm a year ago.
"I guess what I don't know is how Ronda is going to show up," Tate said. "I'm pretty confident about what Amanda will show up, but Ronda — it has been such a long time. Ring rust can be a very real thing and how is she going to be as far as being punch-shy? She knows Amanda is heavy-handed and after being cracked by Holly, does that change the mindset of someone like Ronda who kind of believed, along with many others, she was untouchable?"
Those are the same questions a lot of people seem to have leading up to the fight. However, given all the questions regarding Rousey's state of mind Tate is still leaning towards her arch nemesis to walk away the champion.
"I think if Ronda is at her height, I would probably say Ronda [wins]," Tate said. "I always tend to favour grapplers. That's just my bias. I think it's more probable for a fight to go to the ground and get finished than it is for a clean knockout. That's less common in women's MMA.
"So, if you factor that in, I think Ronda is the stronger grappler."
Comments
comments