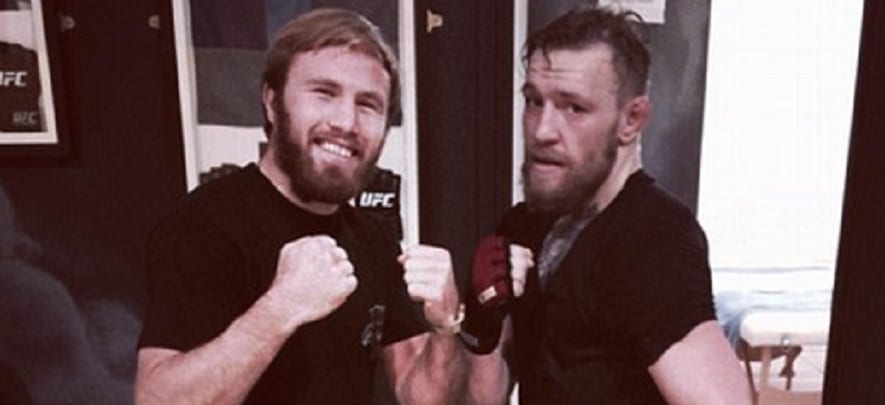 The four walls inside Crumlin Boxing Club in Dublin sure have seen some things over the years.
Philip Sutcliffe Junior, among the latest from this particular conveyor belt of talented fighters, faces the biggest bout of his young career this weekend in Leeds when he takes on undefeated Josh Leather with a place in the IBF top 15 rankings likely to be the reward for the winner — as well as the The IBF Inter-Continental title.
Speaking to iFL TV, Sutlcliffe Jr. said of the bout: "I had a good eight-week camp. I have no complaints and it's going to be a hell of a fight. He's 11-0, I'm 13-1, and what is more is there is something up for grabs, a huge prize. God help him. I'm ready.
"I've known this fight was going to happen for the last eight to 10 weeks. I'm happy that it has been made and I'll be noticed after this fight because I'll be ranked top 15 in the world.
"I've had a camp in Ireland and Scotland. I did a few days in the MTK gym in Scotland. I had light-welterweights, welterweights, middleweights, a little bit heavier than middles. It's all good.
"The camp went really well. There was all southpaws in the Marbella gym so there was no point going over there. It was all organised and set up for me in Glasgow so I just had to turn up on the day.
"They'll all want it and I'm there, ready to go. It's going my way, it's 100% a win for me and I'll have that title coming home to Dublin on Sunday."
Crumlin Boxing Club is known for producing some of Ireland's fiercest fighters. It was in this gym that Conor McGregor honed his boxing technique as a teenager over the course of around 40 amateur fights which delivered the Crumlin native a Dublin Novice Championship.
Damien Murphy, who works as development executive for the club, said to The42.ie that McGregor would have made a big mark on the world of boxing had he devoted his time exclusively to it.
"I know friends of his from school and he was quiet enough — he was very dedicated to all the sports he was involved in," Murphy said of McGregor. "When he was involved in the club with us, he was also playing football for Lourdes Celtic. Then he began to get involved with the likes of kickboxing, MMA, Brazilian jiu-jitsu with John Kavanagh.
"I was also a member of SBG myself back in 2011. I studied Brazilian jiu-jitsu with a friend of mine. Conor always had a varied interest in many sports, and he was very good at managing that and his real passion in life has always been sport. The guys who are best in MMA are the guys who are successful at a bit of everything because they're the ones who can best adapt to the different fighters they're up against with varying degrees of skills."
In addition to McGregor, Katie Taylor — arguably Ireland's most successful amateur boxer of all time — spent some of her formative years training in the Dublin gym and, from something of a different world altogether, actor Daniel Day-Lewis studied in the gym under the tutelage of Barry McGuigan in preparation for his 1997 movie 'The Boxer'.
The success enjoyed by the likes of Taylor, McGregor, along with a host of other fighters such as Willie 'Big Bang' Casey, has ensured that Crumlin Boxing Club has become a focal point of the working class community of Crumlin and provides a productive outlet for the youngsters who live in its shadow.
And in Philip Sutcliffie Junior, the club might soon claim another world champion to add to its storied history.
Comments
comments