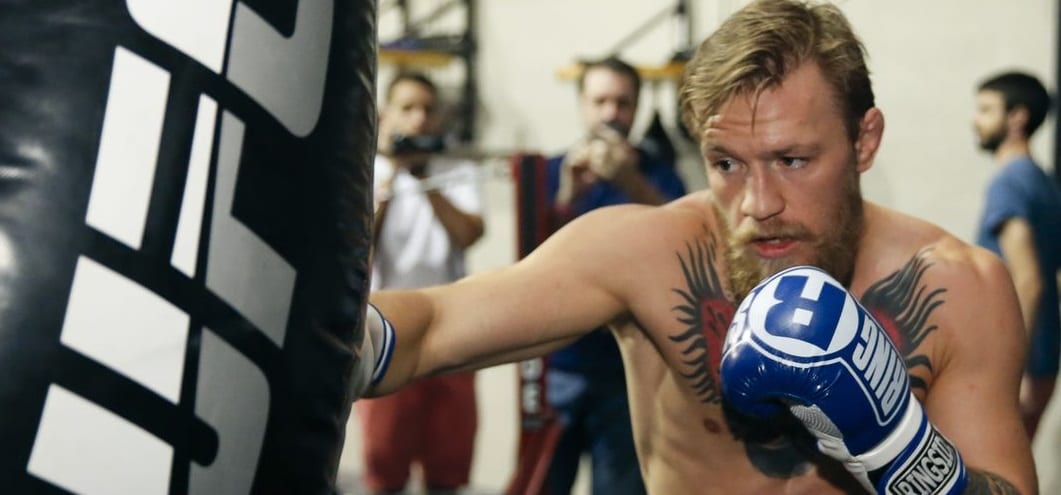 While we're still shy of any official confirmation as to the finer points of the proposed bout between Conor McGregor and Floyd Mayweather, money is beginning to change hands in Las Vegas sportsbooks as to who will emerge victorious if and when the boxing match takes place.
As per a report on ESPN, the Westgate SuperBook announced odds back in February which installed Mayweather as favourite but those odds have shortened in the following weeks as more and more people began backing McGregor to win. In fact, 40 of the 42 bets placed through that particular sportsbook have backed McGregor to win. This has left the current odds at -900 for Mayweather and +700 for McGregor. The Irishman's status as underdog to Mayweather is understood to be considerable factor in drawing the money.
In order for the bets to be made official, McGregor and Mayweather must face each other in a boxing match before May 13th 2018 and the maximum bet is $10,000.
Speaking with ESPN, SuperBook assistant manager Jeff Sherman said that it was unusual for so many bets to be placed on a bout that has yet to be confirmed.
"Most fights that are not official don't garner much handle until officially becoming announced. I'm not surprised by the McGregor support, just that it has come without an official fight announcement."
Comments
comments