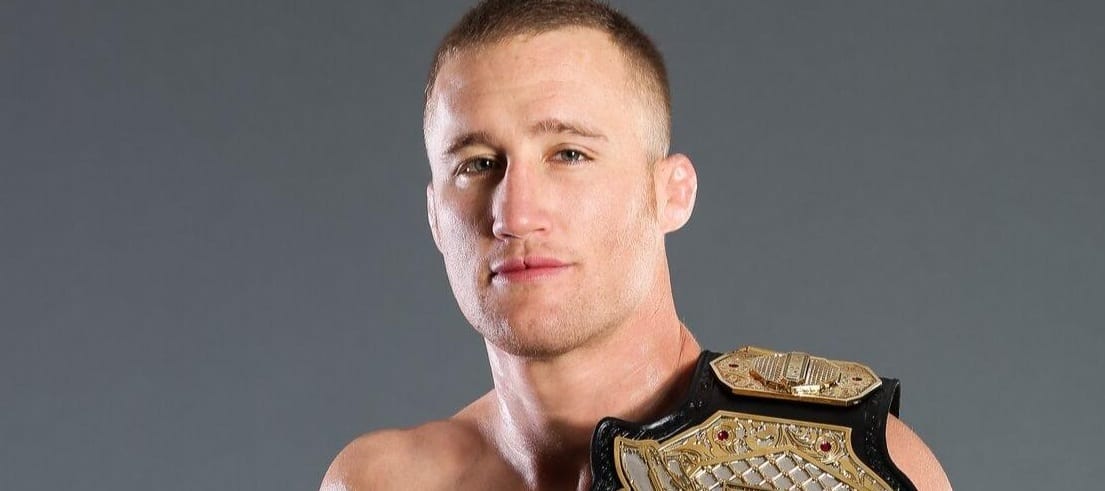 The UFC's 155-pound roster has added another contender to its ranks.
Undefeated Justin Gaethje (17-0) has inked a deal with the Ultimate Fighting Championship and has called for the "scariest lightweight possible" as his first bout. Gaethje, long considered one of the top 155-pound fighters outside the UFC, was the inaugural World Series of Fighting lightweight champion and has wins in all six of his WSOF title bouts — all of which came inside the distance.
In fact, the All American Division I wrestler has gone to a decision in just two of his 17 professional bouts. Prior to turning pro in 2011, Gaethje posted a perfect 7-0 record in the amateurs. His amateur wrestling credentials also a 7th place finish in the NCAA Championships.
@ufc Lets C one of the "big league boys" put me to sleep. I want the scariest lightweight possible first. This 0 has to go! Contract signed

— Justin Gaethje 🇺🇸 (@Justin_Gaethje) May 4, 2017
No opponent has yet been revealed for Gaethje's UFC debut but we understand that Tony Ferguson is looking for a fight…
Writing on Instagram, Gaethje said of his signing with the UFC: "Thank you for all the support to this point, I signed my contract with the UFC yesterday. It feels good to know the sacrifices my family and I have made since starting wrestling at 4 yrs old, have led us to these great endeavors.
"My parents spent their hard earned money, love, and energy to ensure I got the chance to put this hard work to fruition and I'll be damned if I don't give it 100%. Now I get a chance to fight and be the best in the world at something. It won't last long and I may or may not be successful, but I do know I would not be here without having parents which showed me through their actions that hard work is not easy, who loved and believed in me everyday."
See below for a sample of the goods.
.
Comments
comments