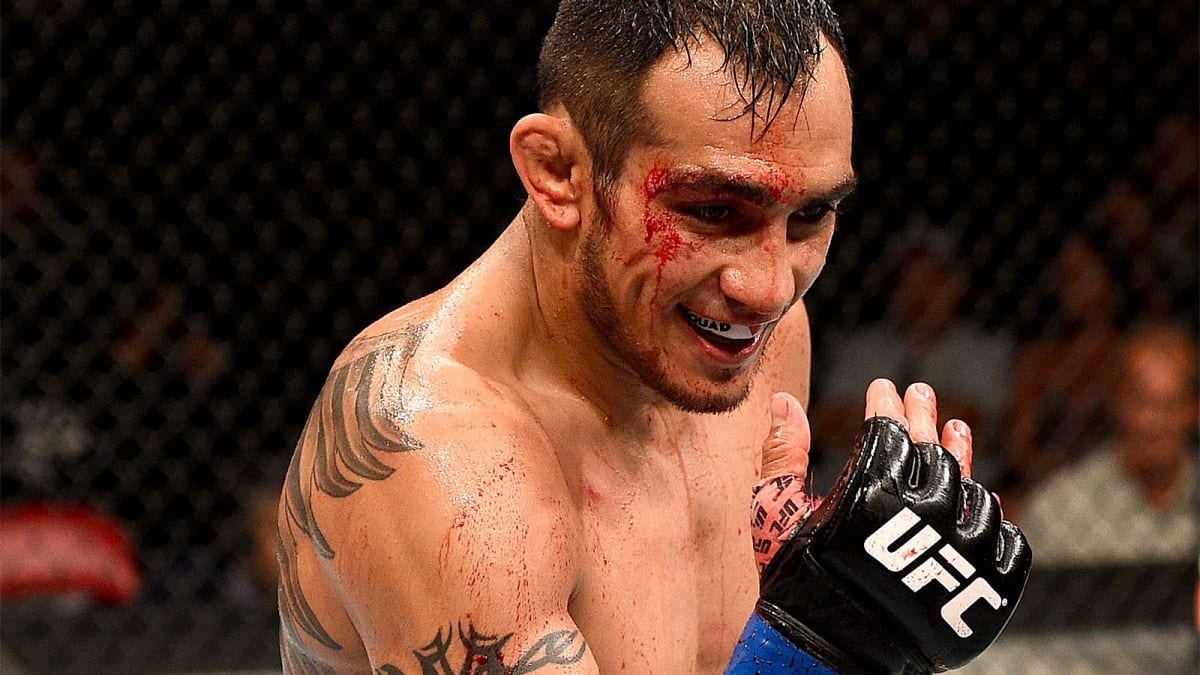 Among the highlights of Nate Diaz's lengthy interview with Ariel Helwani on a special edition of The MMA Hour on Wednesday was that discussions had been held about Diaz facing fellow lightweight contender Tony Ferguson at UFC 213, though he added that it is unlikely to happen as of now.
Diaz stated that he didn't see the benefit in fighting 'El Cucuy' and wouldn't be railroaded into accepting the fight as he sees Ferguson as an "unknown", while saying that he is a "money fight" and he won't "cover for Conor" by fighting Ferguson — a fighter who shares the same management as Ferguson.
Interestingly, in a recent interview with Submission Radio (and as reported by MMAFighting) Ferguson said that his desire for a fight with Diaz had little to do with anything other than professional rivalry.
"Well I figured, I was like,' S**t, man. The next person that beat the dude that's next in line would be Nate.' So it had absolutely nothing to do with management and it had nothing to do with the f**king money either", Ferguson explained.
"I get paid either way and I get paid good. These dudes want to f**king make it soft and be like, 'Oh money fight, money fight. This and that money fight.' Yeah that's cool. The money will come to you, you've just got to keep winning. You've gotta keep putting in the time but these b**ches want to fight like one time and then go and retire. I understand it. You're a p**sy, don't worry about it. You don't like to fight. You're in the wrong sport. Go try tennis.
"This is a man's sport. I fight. I like to have job security. Give me somebody in front of me that wants to have their ass beat. Give me somebody that wants to go in there and test their wit against me."
Ever since Ferguson's fight with Khabib Nurmagomedov fell apart earlier this year on the eve of UFC 209, he has campaigned in the media for a bout with Diaz but even despite his 9 fight win streak at 155-pounds, he cannot understand Diaz's reluctance to agree to fight.
"I'm down to deliver ass-whoopings any day and I've been calling out the top guys and even calling out the lesser guys and there's no bites. These motherf**kers are soft. The only people that I see that are willing to fight for the interim title are the guys that are in like the top 30. These dudes who are like number one, two, literally they f**kin' disappeared. What are you gonna do if you have the division at a halt? I put this division at a halt, put it that way. I worked my ass up so far up into this division that I became a glitch."
There's little doubt that a potential bout between Diaz and Ferguson would create huge fan intrigue and the winner would likely be in line for a shot at Conor McGregor's lightweight title but after Diaz's comments on Wednesday, it is appearing unlikely that a deal will be struck to book the fight on the UFC 213 card which already features Robbie Lawler vs. Donald Cerrone, Fabricio Werdum vs. Alistair Overeem and Cody Garbrandt vs. TJ Dillashaw.
Comments
comments