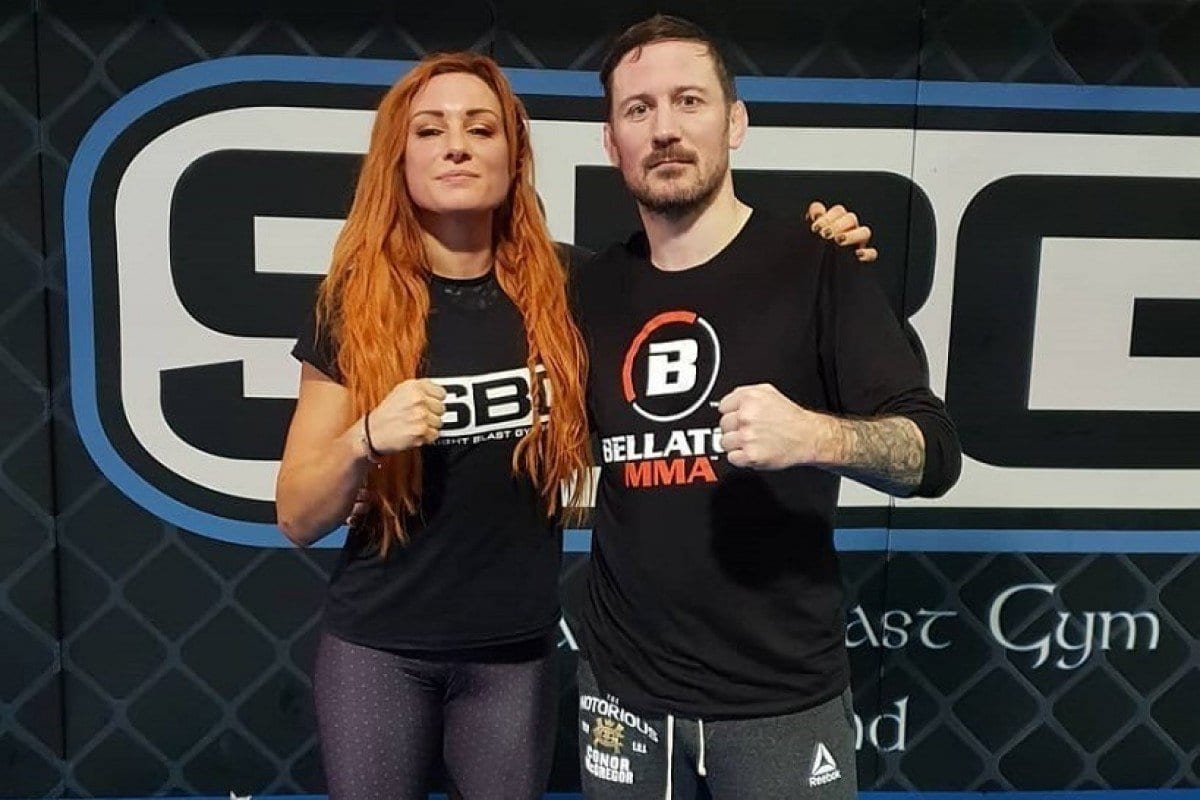 There have been a slew of crossovers from professional wrestling to mixed martial arts, and vice-versa, in recent years with Ronda Rousey, CM Punk and Brock Lesnar among those to have done both but could current WWE champ, Ireland's Becky Lynch, says that she could be next.
At a recent training session with John Kavanagh in Dublin, the SBG Ireland head coach said that he suspects he could get Lynch UFC-ready with one year of training.
"She's fantastic at what she does," said Kavanagh. "She actually used to train at SBG like 10 years ago. I never met her. She was doing [private sessions] with one of [the coaches]. There was word going around, 'there's this crazy girl that wants to learn flying armbars on day one.' She drops in, she's very gracious with her time. When I do a training session with her, I tell her to go out the back door so she doesn't get caught. No. She goes out the front, takes photos with everybody, signs autographs. She's a real inspiration for the young girls. She's a fantastic athlete. I challenge anybody to out-work her.
"If she were to say to me tomorrow, 'You know what, I want to give MMA a go,' give me a year and I'd have her fighting at a high level. No doubt. She has an engine and she's tough as hell. [In wrestling], you get smacked around and [there are] big hits. That's a big part of [MMA]. She has the mental and physical toughness to do it. We know she's not going to freeze under the big lights. She would do very well."
Well, turns it this may happen sooner than later as she told EPSN that she will do it if anybody says that she can't.
"If it's one thing that I learned fighting with Ronda Rousey is that I can take quite a beating but I always get back up," Lynch said. "Somebody tell me I can't do it, I'll do it. I will be in there next week."
Comments
comments