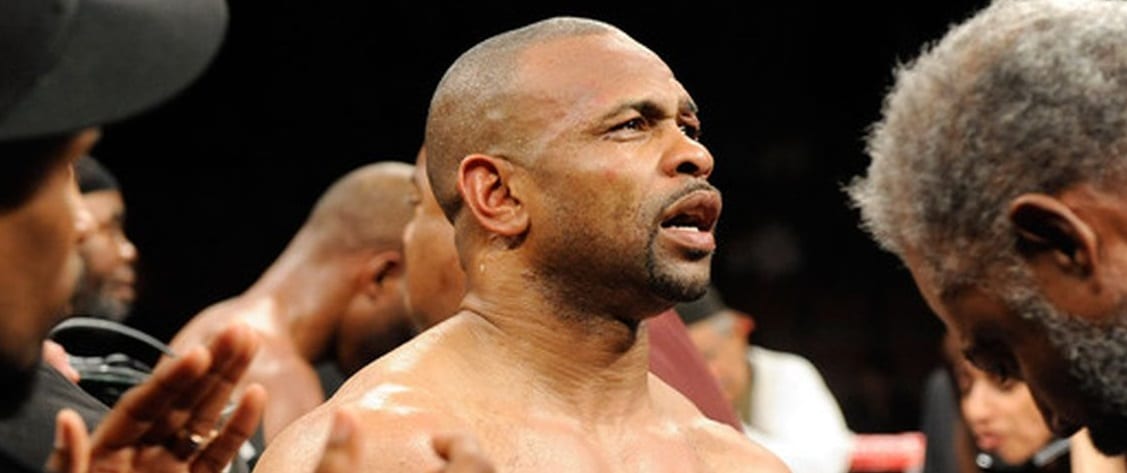 On Thursday, Roy Jones Jr. ended his 75 fight, near three-decade run in the professional boxing ranks with a ten round unanimous decision victory against Scott Sigmon in his hometown of Pensacola, Florida. The bout was broadcast on UFC Fight Pass.
Jones (49), a six-time world champion, will be remembered as one of the most talented boxers in history. He was practically unbeatable during his heyday, becoming the only fighter to start his career at light middleweight and eventually capture gold in the heavyweight division.
While last night's bout was billed as the last in the boxer's legendary career, it does come with one particular caveat: if Anderson Silva is available for a long-touted boxing match, he will don his gloves one more time.
"I love each and every fan that came out to support me tonight," Jones said after the win. "I knew Scott was tough, I knew Scott was game, and I knew Scott was gonna keep coming. I don't make excuses, but last week I tore my biceps in my left arm again. But because it was my last fight in Pensacola, I refused to pull out."
Jones was comfortable throughout the 10 rounds, rarely getting above fourth gear throughout and was said by ringside reporters to be "toying" with his opponent.
The final round… of the final fight… of a legendary career! @RealRoyJonesJr pic.twitter.com/PJiStXEtGd

— UFC Fight Pass (@UFCFightPass) February 9, 2018
It is often said that the concept of retirement in combat sports can be temporary and that may well be the case with Jones too, provided he can reach an agreement with former UFC middleweight kingpin Anderson Silva to compete in a boxing match which has been touted by both parties for a number of years now.
Silva is currently facing a lengthy suspension from mixed martial arts after being notified of a test failure by USADA (United States Anti-Doping Authority).
"Dana, I know you're listening," Jones said. "I know Anderson's suspended. But that's the only other fight Roy Jones will return to the ring for. Other than that, chapter's closed."
However, with Silva's immediate fighting future appearing in jeopardy it would appear that the most likely outcome is that Jones and Silva will never meet in the ring.
And if that's the case, the sports world owes a tremendous amount of gratitude to one of boxing's most famous and enduring fighters.
Comments
comments