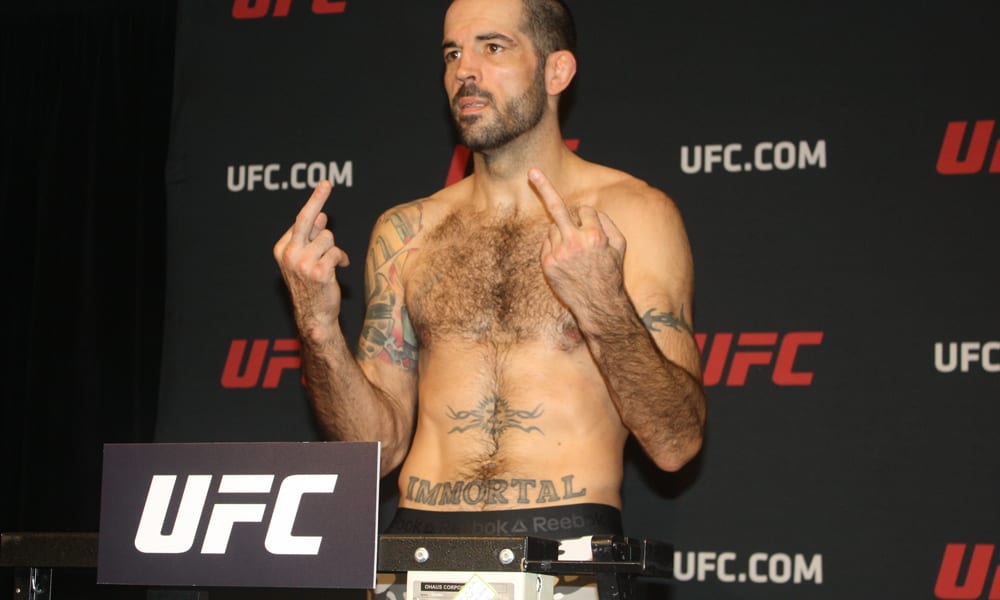 Matt Brown doesn't appreciate non-fighters mocking the men and women who get into the cage or ring and put their health on the line. So, while some might have found it harmless when professional rapper (and now UFC commentator) Snoop Dogg posted a mocking video of Conor McGregor following his boxing bout with Floyd Mayweather.
The UFC welterweight was on the Joe Rogan Experience, when he and Rogan brought up insulting commentary. Brown didn't hesitate to voice his displeasure with the rapper.
"Snoop Dogg, that piece of shit. I'll call him out," Brown said. "He called Conor, remember he called him a bitch? That's not cool. I don't care. He put it out in public. He could have apologized, deleted it, whatever. If I go to the UFC PI, I might just punch him if I see him there. I'm cool with that."
Although, it might not just be because Brown doesn't appreciate negative comments about fellow fighters. He's also something of a McGregor fan.
"That really offends me," Brown said. "Because Conor, people all have their opinions about him, I respect the s–t out of that guy," Brown said about McGregor. "I love what he's done. I love his schtick. I think he's a true sportsman. I like he comes into the limelight for a little while and then he goes back and I think he goes back and he works his ass off. I really think he does.
"He wouldn't be where he's at if he didn't. But everybody judges him by what he does out here."
Comments
comments