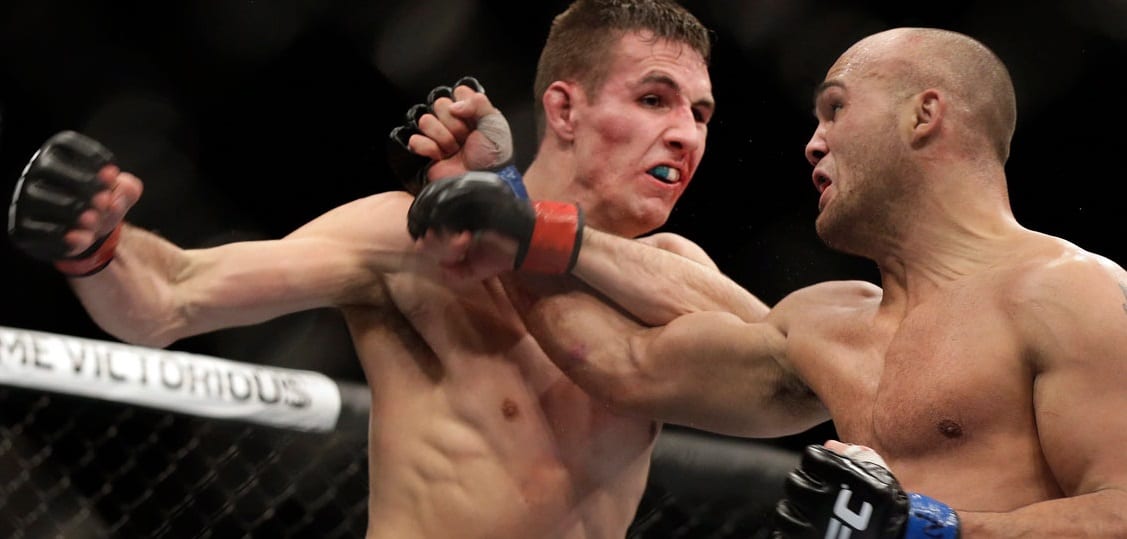 The UK MMA scene looked set to have a fight booked which fans in that part of the world have been clamouring for in recent years.
Reports filtering out ahead of the announcement of Bellator's upcoming London event suggested that the promotion was lining up Paul 'Semtex' Daley and Michael 'Venom' Page, two of the finest English welterweight fighters of their generation, to face each other in the main event in what would have been the highest profile bout between two Englishman in many a moon.
Both fighters appeared to confirm (or at least lend credence to) the bout being booked but when all was said and done Bellator president Scott Coker announced that it was to be Daley against former UFC title challenger Rory MacDonald, who will be making his promotional bow with the company, in the Bellator London main event.
Where does this leave Page? Speculation is abound that Coker is in the process of tying up a deal to sign Lorenz Larkin, who is a free agent following the expiration of his Bellator contract, to potentially match up against MVP at the same event but that is far from being formalised at this stage.
So, what next for Michael 'Venom' Page?
Rory MacDonald, who appeared on Ariel Helwani's The MMA Hour (and reported by MMAMania) on Monday, said that Page has to "pay his dues" in the sport before he becomes a bona fide main event player in Bellator.
"I think he's still got his dues to pay", MacDonald said. "He's made a lot of noise with the young career he's had in MMA and he's doing really good; he's got the flash, crazy knockouts and he's got the charisma and he talks well, gets people excited.
People know of him and he's turned into a big name pretty fast. But, at the end of the day, he hasn't fought that many top guys yet. I think he'll break into that slowly here. I'm excited to see who they put him against in London, hopefully it's against someone pretty good to see what he's all about. Once he gets through one of those guys at least, then I think he can start taking the bigger fights in Bellator."
MacDonald has been handed a tough task in his debut Bellator match against the always dangerous UK veteran Paul Daley. 'The Red King' dropped his final two UFC bouts to Robbie Lawler and Stephen Thompson but says that he has learned a great deal from those fights and gone are the days of him worrying about what his opponent will do — this time around he's concentrating on what he does best.
"I am going In there to prove a point, to show people what's up, who I really am. I think they are going to see a big change and I think they are going to be happily surprised. I'm making a few tweaks, focusing on my strengths again. I have an obsession for learning martial arts, new things. Sometimes you get caught up with over-complicating things, and now I'm going to step back and focus on my strengths and not give a shit about what everybody's strengths are and go in there with what I know."
Should MacDonald be successful you can considered this the first fuel to what will be inevitable calls for a MacDonald vs. Page showdown in the future.
Comments
comments