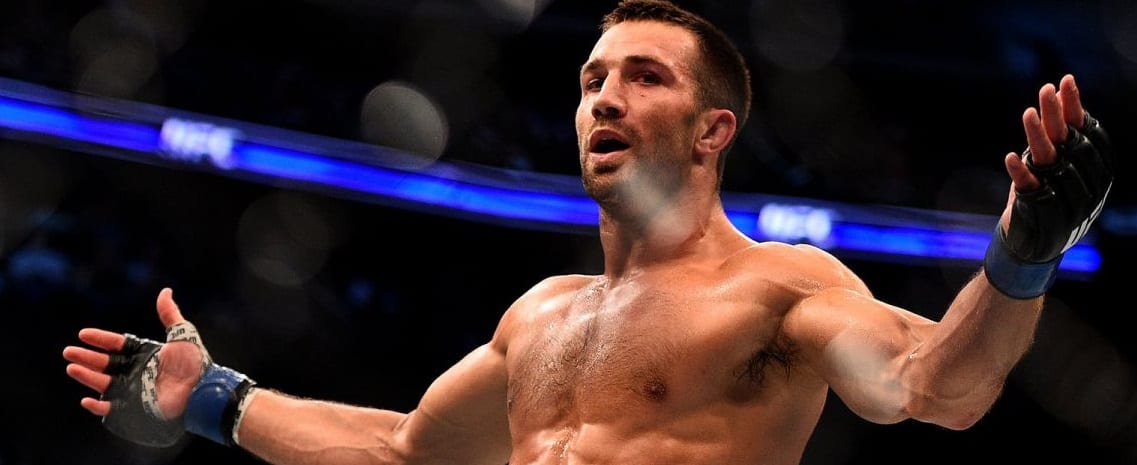 Ever since dropping his belt to Michael Bisping last June in one of the biggest upsets in UFC title history, Luke Rockhold has been forced to sit on the sidelines and watch as the man who clawed the strap from his clutches embarks on his own middleweight championship journey.
Bisping, who looks set to defend his title at a soon-to-be-announced event opposite Cuban wrestler Yoel Romero, has one successful defense on his record so far — a unanimous decision against 46-year-old Dan Henderson in a grudge match for which the seeds were sown all the way back at UFC 100 when Henderson's concussive 'H-Bomb' separated the Mancunian from his senses.
Rockhold was slated to return last November in Australia against Ronaldo 'Jacare' Souza before an ACL injury led to his withdrawal from the fight and the former champion, unimpressed with the Brazilian's win over Tim Boetsch last weekend at UFC 208, wants to reschedule.
Speaking to Ariel Helwani on The MMA Hour (as reported by MMAMania), Rockhold said: "I didn't see anything from 'Jacare.' I think he's slow, I think he's stiff and I think he forces the fight as to where I flow with the fight," said Luke. "I haven't seen him grow since I fought him. I know that I had a little fall back, but I will bounce back and show people that it wasn't what you will see in the future, I will reset and put that man away."
And, as you might expect, Rockhold couldn't resist a dig at the current champion and said that the bouts Bisping was chasing (such as Henderson) are 'irrelevant' to the division.
"I haven't seen much movement in the division, honestly. I think Bisping is a coward and he's running and trying to get irrelevant fights and I think Jacare is right where he was before I left", Rockhold said.
"Anderson came back, did his thing, I haven't seen much else go down. I'm excited to get back. 'Jacare' says I'm running, he wants to stay relevant, he wants to stay in the fight game, not wait around. He'll have to wait a while (for a title shot) given the current situation, so I'd love to go in there and fix that situation and finish my business with that man.
"If the time works for him, I think that July timeframe, International Fight Week (July), it plays nicely for me. I want 'Jacare,' I'm not looking to dance around. I'm going straight through the gut of the division back to my title."
Comments
comments