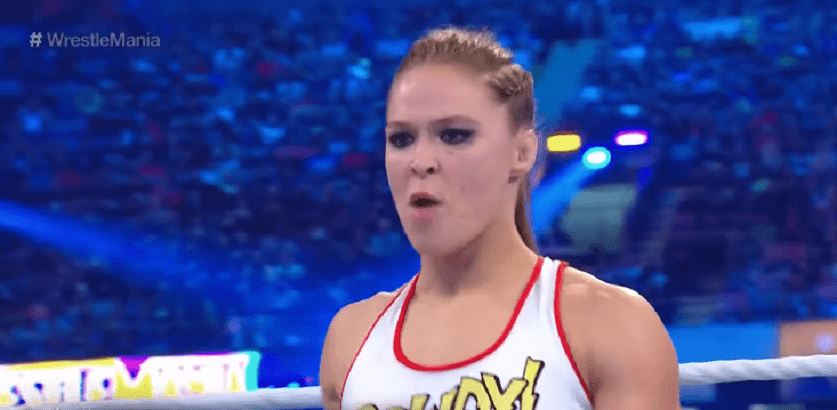 Ronda Rousey's spell in sports entertainment has come to an end — for the time being at least. 
The former UFC bantamweight champion has spent the last 15 months as a WWE competitor after trading the UFC's Octagon for the professional wrestling arena following successive defeats to Holly Holm and Amanda Nunes, catapulting herself into the position of a full-time WWE performer for the past 15 months.
Her status in her new career saw her in an upward trajectory where she was part of the historic first all-female Wrestlemania main event earlier this month where she competed opposite Charlotte Flair and the winner of the match, Ireland's Becky Lynch.
But now Rousey and her husband, former UFC heavyweight Travis Browne, have their sights set on adding to their family at the expense of her athletic pursuits, temporarily or otherwise.
"Originally we approached (the WWE) and I thought I'd only be able to wrestle from WrestleMania til November because we already wanted to start a family," Rousey explains in the above video.
"We came to the WWE as like, 'Hey, before we have a baby I just want to come do this for a couple of months because it's something I always wanted to do.' And then it just kind of snowballed into instead of being like a small detour in my life, it became my whole life for an entire year and I fell in love with it."
Comments
comments