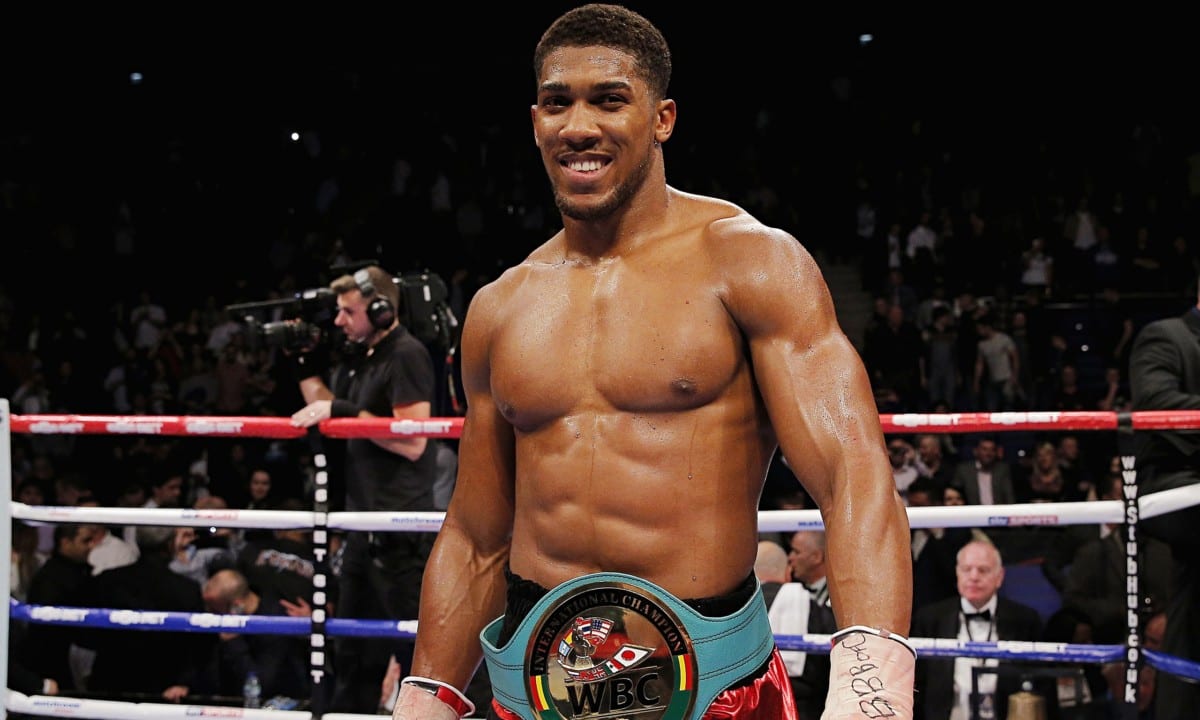 Anthony Joshua has broken his silence regarding opponent Jarrell Miller's multiple drug test failure last week.
Joshua and Miller had been booked to fight on June 1 at Madison Square Garden, only for Miller to fail three separate drug tests for three different performance enhancers. Miller eventually admitted to taking the banned substances to gain an advantage.
Today, Joshua posted a video reacting to the story, insisting he still intends on competing as scheduled against a new opponent yet to be announced.
"So June 1 will still go ahead," Joshua said, speaking on his YouTube channel. "My New York debut at Madison Square Garden. I didn't want to talk too much on the situation with Jarrell Miller, because it's not in my character to knock a man when he's down. However there's a lot of things he said previously in the press conferences and build up so I wanted to crack him in his jaw. But I know when you're in a position, you have to lead by example, so I knew that wasn't the right thing to do.
"The lesson to learn in this situation is karma works in various ways. What goes around will come back around, and I feel like he has taken fate and his own blesses out of his own hands. So sometimes be respectful, I know its a fight, but be respectful, be appreciative and lead by example."
As of yet, no new opponent for Joshua has been revealed, but the champion's promoter Eddie Hearn did say he was ideally looking for an American, although Cuban Luis Ortiz could also serve as a great challenger.
For Joshua himself, it's simply back to the gym.
"I just keep my head down and stay out of trouble," Joshua said. "That's the best thing I can do, and deliver in the ring. June 1. MSG. Still going ahead. The landlord will still come and collect — and by the way, to Miller's mum, I still love you. If there's anything I can do for you, let me know."
–
Comments
comments