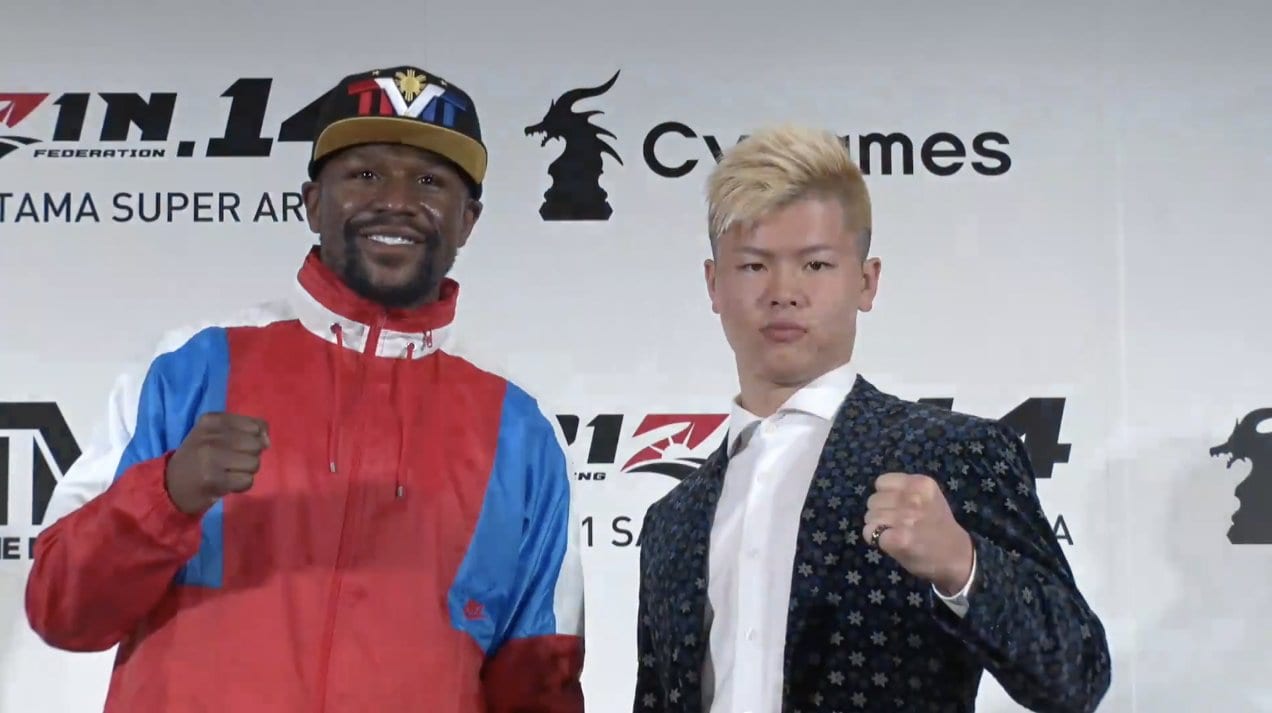 The Floyd Mayweather – RIZIN – Tenshin Nasukawa train rumbles on, albeit with significantly less fanfare.
In case you're unaware, Mayweather travelled to Japan to take part in a press conference where it was announced he'd be fighting Nasukawa in a contest with as yet unspecified rules. Around 72 hours later, he took to social media to reveal he'd been tricked by RIZIN, and had no idea the affair would be so public.
Now, in a statement to their website (translated by MMASucka), RIZIN have said they're attempting to salvage the contest and work something out with the undefeated boxer.
"At a press conference held on November 5, 2018, we at RIZIN announced that the RIZIN 14 fight card at the Saitama Super Arena on December 31, 2018, would be headlined by Floyd Mayweather vs. Tenshin Nasukawa. However, shortly after this announcement, Mr. Mayweather himself made an announcement through social media. This message seemed to be insisting that the match had been canceled, and we sincerely apologize for this confusion."
"RIZIN Chairman, Nobuyuki Sakakibara, is currently holding discussions towards carrying out the match based on the original contract between our promotion and Mr. Mayweather. This based on the basic agreement we initially did have with Mr. Mayweather. We hope to have a clearer announcement next week."
"In truth, we would like to make a clearer announcement now. Unfortunately, as of writing, we are not in the position to report our current negotiating situation to you all. Thus, this statement will concern out ongoing developments. Sadly, we are afraid to inform you all that we will be needing more time. Again, we sincerely apologize for the confusion and concern this has been causing."
Comments
comments