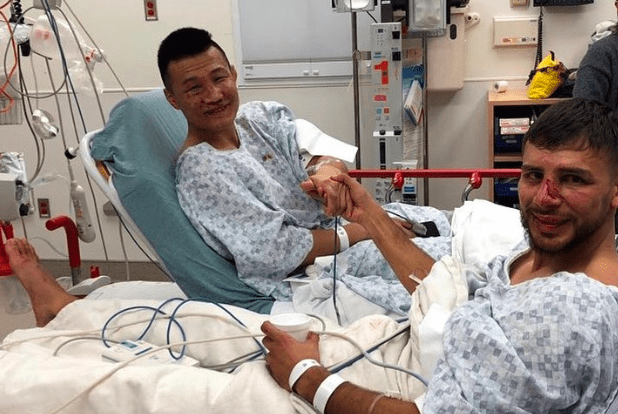 It will go do down as one of the best fights of 2018 and a surefire candidate for knockout of the year, but there are no hard feelings between Yair Rodridguez and the 'Korean Zombie' Chan Sung-Jung after their epic UFC Denver main event.
A closely contested battle throughout, Rodriguez earned last-second win with a stunning elbow KO at 4.59 of the fifth round. It was the latest knockout win in the 25-year history of the UFC (delivered on its anniversary, no less) and also one of the most memorable.
Both fighters were transferred to a nearby medical facility after their classic battle where, of course, they once again crossed paths with the South Korean posting a photo of them hand-in-hand to social media.
"My pride is really bad .. I sell a lot .. Haha .. Still .. I love Taekwondo and I always express my congratulations to my young friend who is always polite. This match should be so satisfying. It's really ok now! Thanks everyone!" he wrote.
Check out the shot below.
–
Comments
comments