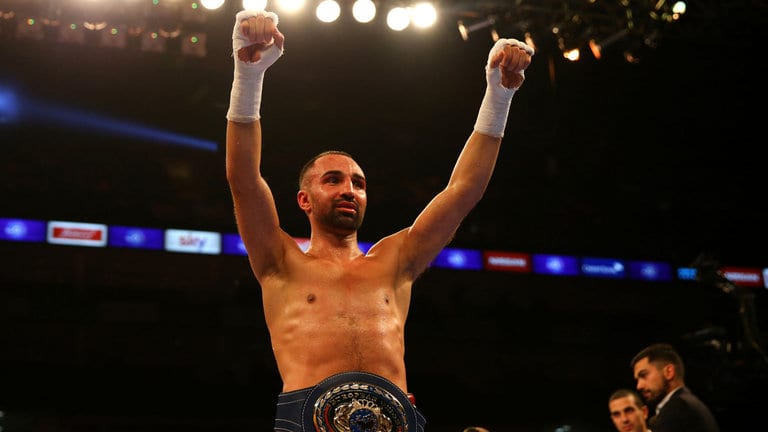 Former world champion boxer and current Showtime analyst Paulie Malignaggi has confirmed that he has accepted an offer to join Conor McGregor's camp ahead of the Aug. 26th clash with Floyd Mayweather.
Malignaggi, who called time on his professional boxing career earlier this year, confirmed on Monday's edition of The MMA Hour that he will join up with Team McGregor where he will assist in McGregor's sparring in the build-up to next month's fight. Malignaggi stressed that his role in the camp will be that of a sparring partner and he will leave the training element to McGregor's established team of John Kavanagh, Owen Roddy and co.
"We've discussed a couple potential things, but I don't know [how long it will take], it'll depend on them," Malignaggi said to Helwani, as reported by MMAFighting. "I've always been in camp that's been my training camp. I've never been in somebody else's training camp. Even when I was a prospect and I helped champions get ready for their fights, it was mostly at home where I came up in Gleason's Gym in New York, where there's so many champions training there. A lot of times, I sparred with them a lot during their training camps in Gleason's, but I was never a guy who was brought into camp as a sparring partner where I had to leave my house, where I had to leave home.
"If I'm going to give a couple of technical tidbits, maybe, maybe not, but I definitely won't come talking about training [McGregor]," Malignaggi added. "I think his team has that foundation down pat and they're going to be doing the training, and they're going to be in charge of all that. But of course, I'll be going there to spar, and if I see anything and we're on good terms, of course I'll share my views on some things."
During last week's world press tour to promote the McGregor vs. Mayweather match, the Irishman was asked about some comments that Malignaggi had made when McGregor was initially awarded his boxing license. Malignaggi was one of several professional fighters who attempted to talk their way into a bout with McGregor and while it never came to fruition in a formal sense, McGregor suggested that the two will have a 'knock' in sparring to resolve any grey areas between them.
"When Conor got his boxing license, all the boxers looked at it like, 'wow, this is a big paycheck here, and it's a guy who's probably a little bit (more) limited than your basic world-class boxer,' so everybody's trying to get in there," Malignaggi explained. "So me, using my trash-talking ability that I have, me knowing that I'm one of the better known fighters in the business, I kind of put myself at the forefront. I tried to talk a little bit of trash and get under his skin and try to see if he would take the bait. So the trash talk was done about six months ago, I was looking to get the fight.
"I've since lost my last fight and retired, so that's actually out the window. But I think that basically what they're looking at and what he's talking about is probably the trash talking way back then, and yeah, we're going to have a knock in the gym. But listen, from a fighter's perspective, you have in a knock in the gym anyway. Even if you're best friends with the guy you're sparring, you're still going to have a knock in there. That's just the way sparring goes, especially at a world-class championship level in the gym at sparring. I've never been a part of a training camp where sparring was light.
"So, the having a knock in the gym part, it's good for the media to jump on, it's good for fans to jump on to give them something to talk about, but the reality of it all, you're going to have a knock in the gym regardless. That's just the way it is."
Comments
comments