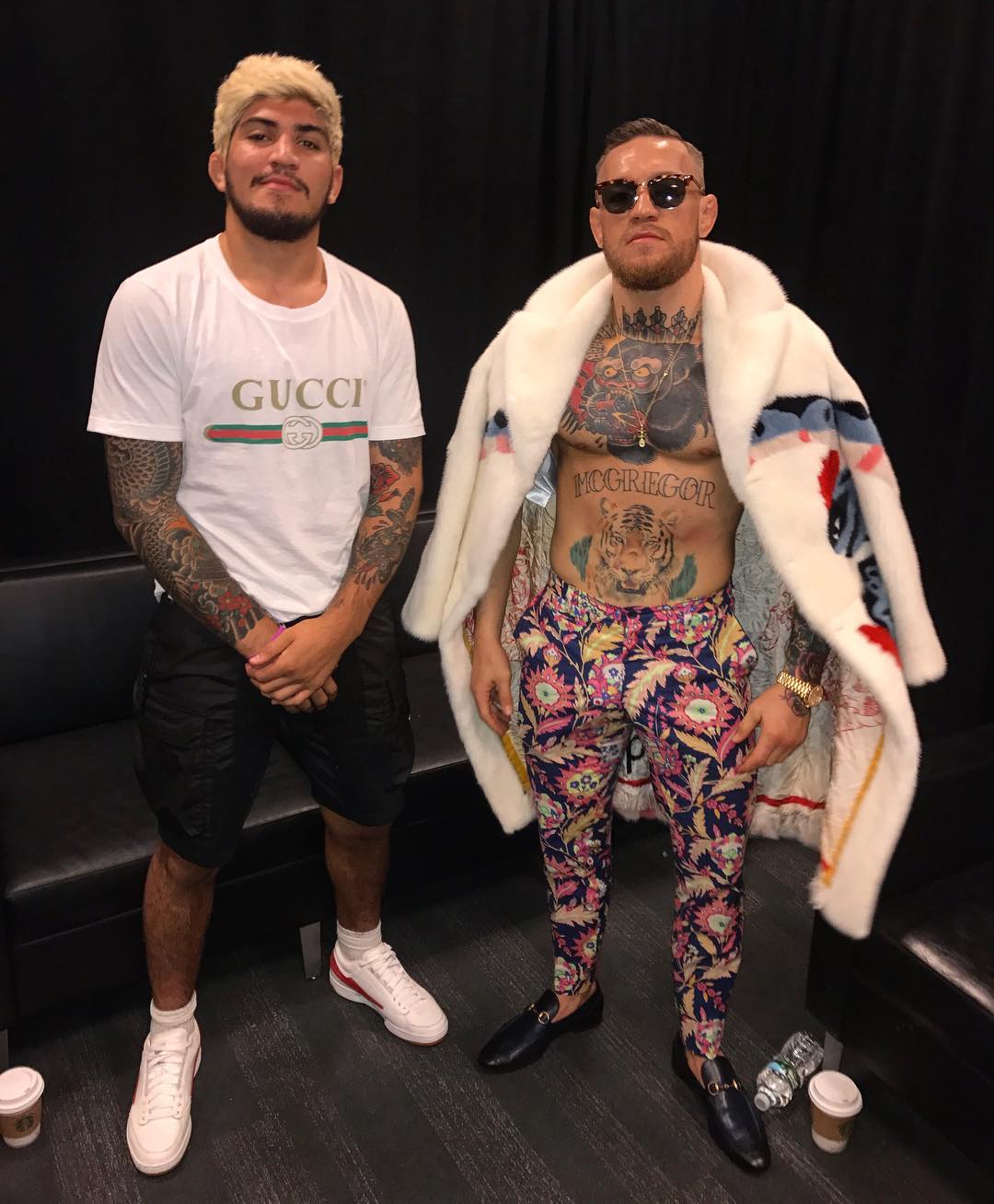 Ever since being brought in to help train with Conor McGregor at SBG, Dillon Danis has become something of a constant figure in the Irishman's circle.
For McGregor, who keeps a notoriously tight circle, to repeatedly bring in the youngster and even endorse him as something of a protege, shows just how highly the UFC champion thinks of the jiu-jitsu star.
In fact, Danis was recently seen stage side during the McGregor – Mayweather media tour stop in Brooklyn, where he very nearly came involved in proceedings after a shoving match on stage nearly descended into a full on fracas.
And while the rest of the world has questions, after seeing McGregor train, Danis believes the upcoming boxing bout on August 26 with Mayweather will look very different from many people's predictions.
"I'm telling you, he's really going to knock him out," Danis said, speaking on The MMA Hour. "I really think it's going to be a bad mismatch, I swear to God. I feel it. If you look at Mayweather: he's in the strip club every night, he's at a basketball game, he's doing all this stuff. He's not really focused, man. A lot of people don't understand about Conor; he takes notes after every training session. He goes home and watches the tape, takes notes and literally.. it's different for him.
"For Mayweather this is a sport, for us this is a lifestyle. Mayweather's not a martial artist, so Conor is a different level from him."
As for Danis' own career, a mixed martial arts debut looms large. Having signed with Bellator MMA in March of this year, fans have been wondering aloud when we'll finally see Danis don the gloves and step into the cage. According the man himself, not long.
"I got invited to ADCC, which is one of the biggest [events] in our sport," Danis said. "September 26, and after that I'm going to go full into MMA. That was the whole thing when I signed with them, they know this. I don't know what everybody's complaining about, ADCC's a great tournament you get to watch me in there."
—
Comments
comments