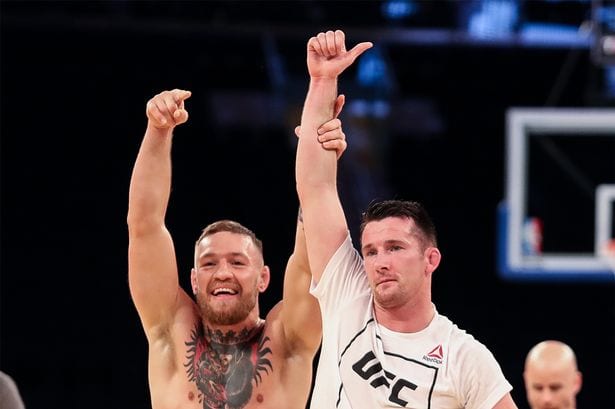 While the recent comments made by Floyd Mayweather — in which the boxer claimed he wanted to face Conor McGregor in 8 ounce gloves, not 10z — garnered attention, it seems the McGregor team are unaffected.
Questions were raised after Mayweather took to social media this week to challenge the Irishman to agree to wear 8oz mitts in their fight. Traditionally in boxing, any fight that weighs over 147-pounds should be contested in 10oz.
"Don't believe what you hear in the media," Floyd wrote. "Don't believe what you hear on blog sites. If it's not coming directly from me, then it's not true. I'm telling McGregor, "Let's fight in 8 oz gloves". McGregor can fight in any brand he prefers or chooses. I'll be wearing 8 oz Grant gloves. Whatever advantage McGregor needs to feel more comfortable in the ring, I'm willing to accommodate. Let's give the boxing and MMA fans what they want to see."
According to Owen Roddy, McGregor's striking coach, Mayweather's comments have been received with nary more than a shrug from the camp.
"Floyd is trying to make an idle threat by saying he'll wear 8oz gloves. Technically, he can't," Roddy said, speaking with Sky Sports. "We expect 10oz gloves but, on our side, these are minuscule things that mean nothing. Whatever. Conor is used to fighting in 4oz gloves so it doesn't matter to him. We expect 10oz gloves but, on our side, these are minuscule things that mean nothing. Whatever."
Comments
comments