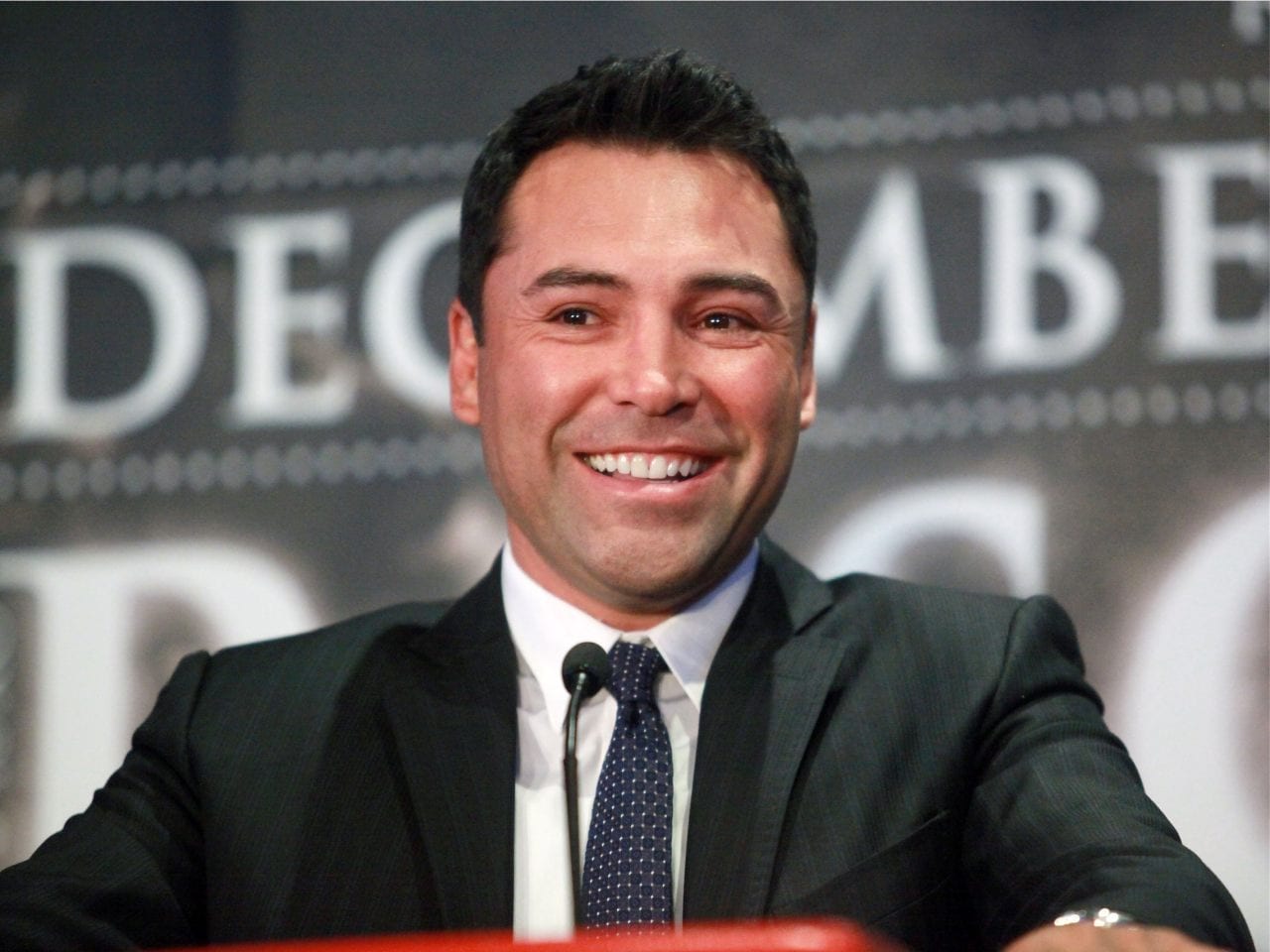 While Conor McGregor's next appearance as a fighter is almost certainly going to be inside the UFC Octagon, that's not stopping boxers hoping for a meeting with 'Mystic Mac' in between the ropes.
A few names in the boxing world have made claims they're aiming for a McGregor meeting, but few as big as the latest man to state his intentions, Oscar De La Hoya. De La Hoya retired in 2009, going on to become the owner of Golden Boy Promotions, who represents names such as Canelo Alvarez.
Earlier this year, De La Hoya made headlines when he repeatedly criticised the contest between McGregor and Floyd Mayweather, decrying the event and claiming it was hurting the sport of boxing. The fight went on to be the most successful of all time.
Apparently, something about the whole ordeal has lit a fire in De La Hoya, 44, who today revealed he's been training for five months in an apparent hope for a boxing contest with the UFC champion.
"You know I'm competitive," De La Hoya said, speaking on DashRadio. "You know I still have it in me. I've been secretly training. Secretly training. I'm faster than ever, and stronger than ever. I know I could take out Conor McGregor in two rounds. I'll come back for that fight. Two rounds.
"Just one more. I'm calling him out. Two rounds. That's all I need. That's all I'm going to say."
Of course, while De La Hoya is bullish about his chances under boxing rules, he's quick to acknowledge he doesn't have the advantages everywhere.
"He's a big Irishman," De La Hoya said. "He's the king. He's the king. … Hey, let's get it straight: in the cage, he would freakin' destroy me. He would destroy me. No, [we have to fight] in the ring."
It's an interesting about turn for De La Hoya. He had labelled McGregor vs. Mayweather as being nothing more than a spectacle, and had multiple public spats with UFC president Dana White.
Comments
comments